It's no secret that owning a business of your own comes with plentiful rewards. Suddenly, you're your own boss, you can enjoy flexible hours, you possibly have additional income, you experience tax advantages, you get to make all the decisions for your company, you have a clean slate for your ideas and implementation, you get to select the location for your business, and many more advantages.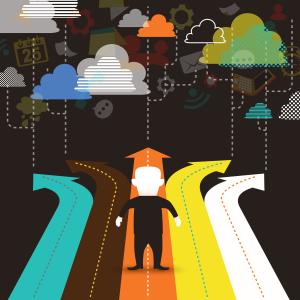 For many people, owning their own company is a dream come true, so then, how do you start a business? The first step is the business idea. A common assumption among people wanting to start a business is that coming up with the idea is the hardest part. However, when you talk to people already in business, they often reveal that the idea was the easiest part. Many small business owners didn't realize how hard it would be to move from the idea stage to opening the doors. Below are some tips to get you started.
Your business idea must solve a problem. When you are creating your business idea, keep in mind which demographic your new company will cater to. People need goods and services. Who are those people who will benefit from your goods or services? Examine the marketplace. What solutions already exist and how is your solution different and better?
Analyze your commitment. Ask yourself if you are committed to spending a great deal of time, money, and enduring some frustration to propel your business forward. Are you dedicated to seeing your business through to its success or its possible end? Be prepared for all of it.
Understand employees. If your business will employ people, you need to be educated on company culture, employee benefits, human resource issues, and workplace productivity. You'll want to understand strategies for recruitment and retention if you want top notch people working for you.
Meet legal requirements. Incorporating your business or forming an LLC with your state is important because it protects your personal assets from business debts and liabilities. Other benefits of forming a corporation or LLC include tax advantages and greater credibility with customers, vendors, and business partners.
Prepare yourself financially. Separating your business and personal accounts is important, so open a business bank account. Most banks require company details, for example, all owners names and addresses, whether your business is incorporated or not, a possible DBA if you are not incorporated. Learn of the requirements so you know exactly what is expected of you.
Ready your workspace. For home-based businesses, ensure you are meeting city zoning requirements for your area. If you will be on location, you'll likely need to lease office space. You will probably need to lease or purchase office furniture and equipment to get the business up and running.
Conclusion
There are dozens, if not hundreds, of elements that play into how to start a business. It starts with a dream, evolves into a solution for a specific demographic, and then of course you must pay attention to the mechanics of setting up your business. It's a multi-step process that can feel overwhelming, but with the proper knowledge regarding your industry, your clientele, and legal requirements, your dream can soon become a reality.
What other questions come to mind when you think about how to start a business? Write your thoughts below!