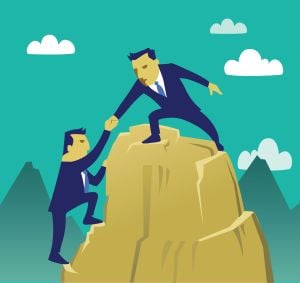 In early September, the Senate was greeted upon their return from summer vacation by a lengthy to-do list. One of the items on the agenda is the Small Business Healthcare Relief Act (SBHRA) (S.3060) - a bill that would bring back stand-alone HRAs for small businesses. The House passed the bill in June (H.R.5447), so it is now in the hands of the Senate.
If passed, the SBHRA would have significant impact on small businesses in America. Here's why Obama and Congress should pass the legislation.
Note: The SBHRA passed in December 2016 as part of the 21st Century Cures Act. To learn more about the new HRA today, check out our QSEHRA education page.

Background on Health Reimbursement Arrangements
Prior to the Affordable Care Act, Health Reimbursement Arrangements (HRAs) were a popular vehicle for employers (especially smaller employers) to contribute to employees' healthcare expenses and insurance premiums.
For example, many small employers used a "stand-alone" HRA (an HRA not integrated with group health insurance coverage) as an alternative to more expensive employer-provided coverage.
When the Affordable Care Act (ACA) passed, however, new annual limit and preventive care requirements restricted the use of most "stand-alone" Health Reimbursement Arrangements (HRAs) beginning in 2014.
Under the proposed bill, stand-alone HRAs would open back up, allowing small businesses to expand their benefits offerings. There are, however, key differences between the old stand-alone HRAs and the modified qualified small employer HRA (QSEHRA), sometimes called the Small Business HRA, outlined in the bill.
Only Qualified Small Employers (QSEs) would be eligible to offer the HRA.

Annual, per-employee contribution limits would be imposed.

Job classifications would no longer be valid, which means entry level employees would be given the same allowance as a CEO. Contribution differences based upon family status (ex: married, single) would still be allowed.
What the SBHRA Would Mean for Small Businesses
Passing this legislation would have a significant impact on small businesses and their employees.
While the ACA's small business health insurance requirements don't require employers with fewer than 50 full-time equivalent (FTE) employees to provide health insurance, most want to provide some sort of health benefit to their workers. And yet, the cost of traditional employer-provided coverage is out of reach.
HRAs and HRPs (Healthcare Reimbursement Plans) allow small businesses to help curb healthcare costs by providing tax-free dollars to employees toward individually-purchased health insurance coverage. The contribution amounts are much more predictable than traditional insurance costs because they are set by the business, rather than the insurance company. The amount only increases if you, the business owner, chooses to do so.
What You Can Do to Help
If this bill is important to you or your business, be sure to contact your Senator as soon as possible. Remember, their job is to listen to the consensus of their state and vote on their constituents' behalf. By telling your representative how you feel about the bill and showing him or her how its passing could impact your business, you are participating in our country's democratic system at a very fundamental level.
Conclusion
With the Senate back in session, many small businesses are waiting to see what will happen to the SBHRA. If the bill passes, many companies may be able to expand their benefits packages to include stand-alone HRAs. Be sure to contact your Senator if you feel that this bill could positively impact your small business.
How could the SBHRA help your small business? What questions do you have about the SBHRA or the new Small Business HRA? Let us know in the comments below!