As a small business owner you have finally built your dream team. You have managed to find, recruit, and hire the right people with all the right attributes. If you are a small business owner, you know what a feat this can be. But, hiring is only half of the battle. Retaining employees is an entirely different feat. So how can a small business owner retain employees? Offering employee benefits is a great place to start.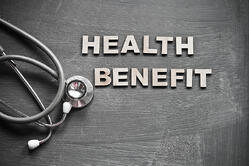 What Are Employee Benefits?
According to BusinessDictionary.com, employee benefits are "indirect and non-cash compensation paid to an employee".
These benefits can come in the form of a 401(k), life insurance, disability insurance, health benefits, paid time off, etc. - all of which are common offerings from employers of many sizes, in particular larger ones. This can be intimidating for the everyday small business and many small business owners believe that offering employee benefits is unaffordable.
This doesn't have to be the case. Small businesses can piece together an employee benefits plan that provides what matters most to your employees. In order to piece together an effective employee benefit plan, ask your employees what benefits matter most
Health Benefits
According to Forbes, health insurance, as far as employee benefits are concerned, is a must. Health benefits have become just as important, if not more important, than annual salary, and for a good reason. But with group health insurance costs on the rise, it can be difficult for an employer to find quality coverage at an affordable price.
Many small business owners are finding a haven in Premium Reimbursement. This allows a small business to offer a plan that reimburses employees for qualified individual health insurance premiums. In return, the small business is able to fix costs, offer a quality benefit, and allow employees choice in regards to their health insurance
Retirement Plans
Another popular benefit is retirement. 401(k)s have become a common benefit offering of many employers as people are more concerned than ever about their savings and financial well-being. This is lucrative for employers as they are able to set eligibility requirements, decide the contribution amount, and often times for small business owners, benefit from tax savings.
Other Benefits
There are obviously many more employee benefits. Some may apply to your employees. Others may not. While there are additional benefits such as life and disability insurance, there are also many low-cost alternatives - a casual dress code and flexible hours to name a few.
While some employee benefits will undoubtedly require some kind of investment, there are many options for retaining your employees with a low-cost alternative. Ultimately, it's up to you, as a business owner, to research and analyze what is most important to your employees. But, keep in mind, with adequate research and a little bit of creativity, any small business can successfully retain employees.