Some colleges are dropping student health benefits plans for the upcoming academic year and others are telling students to expect significant premium increases due to a provision in the federal health law that requires plans to increase coverage. Many universities that provide health insurance to their students are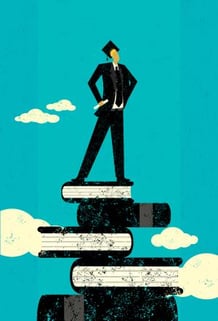 discontinuing the practice, stating that the Affordable Care Act's minimum essential health benefits requirements have led to unsustainable cost increases. The schools that are keeping their health insurance coverage are now turning to brokers to evaluate the very best way to offer coverage to their students.
Minimum Essential Coverage Requirements
Beginning with the 2012-2013 academic year, the Centers for Medicare and Medicaid Services determined the minimum essential coverage requirements of the ACA apply to student health plans, and that's where the migration from offering student health benefits began.
Smaller universities in particular experienced increased costs. They saw a 30 - 40 percent jump. As a result, many universities determined they could not continue to offer insurance because of the affordability problem.
Universities are now looking to brokers to help them navigate their alternatives. Sheri Alexander, senior vice president and employee benefits division lead at Indianapolis-based Gregory & Appel, had a community college client stop offering coverage and send people to the exchanges instead. "Advisers like us have individual marketplace resources," Alexander says. "We help our colleges with part-time or adjunct professors. We help those folks navigate, and that may move to the student level next."
Role of Brokers
For brokers, advising schools that continue to offer student health benefits plans have become more consultative due to the complex nature of the Affordable Care Act and specific state requirements. It's a huge undertaking for brokers. Student plans now must include maternity care and prescriptions, which increases the price of plans significantly. It changes the risk profile and the risk pool, which causes prices to jump.
Gallagher Student Health Plans works with over 400 universities across the country. They have expanded their college services to work with brokers to determine if they should continue to buy coverage or explore alternative funding arrangements. While the ACA has been great for consumers, it has led to more narrow options for the insurance market.
Conclusion
Health benefits plans for university students are becoming increasingly expensive. Colleges and universities are looking more and more to brokers to help them determine what their options are so that they can continue to offer quality health benefits to their students.
What do you think of universities turning to brokers for health insurance coverage for their students? Share here with us!