During the past five years, more Americans have gained health insurance than the previous four decades. The Department of Health and Human Services recently released information regarding the insured population, stating that 16.4 million previously uninsured people purchased health insurance under the Affordable Care Act. Many more people now have quality healthcare coverage, when they went without nothing for long stretches of time. So why has the uninsured rate dropped so drastically?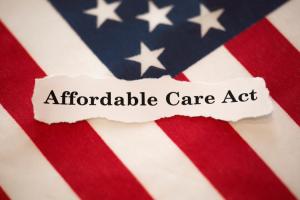 The Affordable Care Act is Working
Nearly five years after the passage of the Patient Protection and Affordable Care Act, almost 16 and a half million people who were previously uninsured have gained health insurance under the law.
"When it comes to the key metrics of affordability, access and quality, the evidence shows that the Affordable Care Act is working, and families, businesses and taxpayers are better off as a result," said HHS Secretary, Sylvia Burwell.
With the new law in effect, approximately 14.1 million people gained access to healthcare since the online exchanges went into effect in October 2013. Another 2.3 million adults under the age of 26 were allowed to stay on their parents' insurance, and expanded Medicaid coverage in several states has also brought the uninsured rate down.
Furthermore, the uninsured rated has dropped drastically for minority populations under the new law. Since 2013, 2.3 million African American adults have purchased insurance, in a 9 percent point drop in the uninsured rate. Approximately 29 percent of Hispanic adults remain uninsured, which is the highest uninsured rate among American adults, but over 4 million have gained coverage.
Why Having Health Insurance is Important
It's no secret that human beings become ill or injured periodically and there are times when medical attention is required. No one plans to get sick or hurt, that's why having quality health insurance coverage is important for a number of reasons:
Health insurance protects you from unexpected and expensive medical costs

With insurance, you receive free preventive care, like vaccines, check-ups, and screenings, prior to meeting your deductible

You pay less for covered in-network healthcare, prior to meeting your deductible
Health insurance protects you from financial ruin, it provides you and your family quality medical treatment, and it gives you peace of mind knowing that you will be cared for in the event of illness or injury.
What's the Next Step?
The Supreme Court is expected to make a decision on the latest challenge to Obamacare this summer, which specifically tackles subsidies under the law. That marks the 3 year anniversary after it upheld the law as constitutional.
Republicans in Congress are working to fight the law's repeal, but with substantial Democratic support, a full repeal and presidential veto, it is safe to assume that the law will remain in place through the end of Obama's presidency.
Conclusion
It's difficult to challenge the notion that in the United States of America, we collectively want all of our citizens to have access to quality medical care when they need it. Now, nearly five years after the passage of the Patient Protection and Affordable Care Act, we are closer to that goal than we've ever been before. This success moves our country closer to the more united and prosperous country than we already are!
What do you think of the progress made since the passage of the Patient Protection and Affordable Care Act? We'd love to hear your thoughts!