Web and mobile technologies are one tool employers are using to improve healthcare administration and enhance their benefits communication.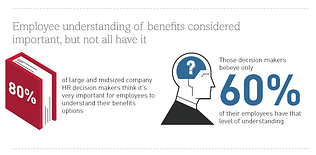 The following infographic by ADP depicts trends in how large and mid-sized companies are using web and mobile technologies to improve their healthcare benefits.
Infographic - Trends in Healthcare Web and Mobile Technology
Disclaimer: This infographic was created by ADP. The views represented in these infographics do not necessarily reflect the views of Zane Benefits, its staff, or its affiliate partners.

Source: ADP
See related: