Politics aside, the Affordable Care Act (aka the ACA or Obamacare) has created new advantages to the individual health insurance market. These changes make the Affordable Care Act great for Americans, and great for brokers who adapt their business model to thrive in the changing health insurance landscape.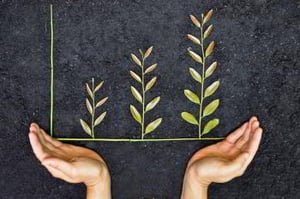 In a recent Forbes article, Robert Pearl, M.D. asserts five reasons why the Affordable Care Act, specifically the Health Insurance Marketplaces, are good for America. In this article, we'll highlight Pearl's article and outline why these changes are great for health insurance brokers, as well.
1. The Growth of the Individual Market
Under Obamacare, there is a significant shift to the individual health insurance market.
As Pearl discusses, the new Health Insurance Marketplaces shift the health insurance market significantly. As of 2014, individual health insurance is now guaranteed-issue, and the Marketplaces make it (in theory) easier to shop because of standardized benefit design, cost transparency, and data on quality.
The opportunity for brokers: The new advantages of individual health insurance, and the increased infrastructure, level the playing field between group and individual health insurance.
As such, the individual market is estimated to grow from 30 million to over 150 million insureds by 2025 (source).
Brokers who can take advantage of this growing market, through solutions such as defined contribution benefits, will see their business thrive.
2. The Big Shift to Defined Contribution Health Benefits
Second, Pearl discusses how Obamacare is accelerating the shift from "defined benefits" to "defined contribution" healthcare.
As Pearl explains, "Rather than being responsible for selecting the company's insurance plan, negotiating the coverage provided and determining the size of the deductibles required, they can provide employees a set amount of money for health insurance – a defined contribution – and increase it in subsequent years at a rate consistent with their ability to fund this benefit."
The opportunity for brokers: To take advantage of the shift to individual health insurance and defined contribution health plans, brokers are partnering with defined contribution providers to offer employers a defined contribution solution.
3. Ability to Shop "Apples to Apples"
The new Health Insurance Marketplaces offer consumers new tools to understand plan options and to compare plans "apples to apples."
The opportunity for brokers: For many of these new health insurance consumers, it's their first time purchasing a health plan. And, studies show most Americans don't understand basic health insurance terms like deductible, co-pay, and coinsurance.
So, despite the new improvements in cost transparency and plan standardization, health insurance brokers are needed to help consumers understand options and help give them tools and knowledge to make a decision.
4. Increase in Healthcare Consumerism
As Pearl discusses, the Health Insurance Marketplaces require consumers to be more active participants in their healthcare costs.
This can be a good thing - it motivates changes in behavior that drive down healthcare costs. This can also be risky. Are consumers ready to be wise healthcare consumers? Even with the knowledge, are the tools available?
The opportunity for brokers: As more employers make the switch to individual health insurance and defined contribution healthcare, brokers have the opportunity to help employees understand how to select and purchase the best plan for their health and financial situation.
This adds value to employers making the switch. Employers are reassured their employees are taken care of and have assistance making health insurance decisions. This also creates new cross-selling opportunities for brokers to increase policy sales.
Related - What Type of Health Benefits Consumer are You? [Quiz]
5. Increase Health Insurance Options and Price Competition
Lastly, Pearl predicts we increased competition in the Marketplaces will lead to lower pricing. This is already being seen in the individual market and is happening more slowly in the SHOP Marketplace.
The opportunity for brokers: Because of the increasing options and price competition, the individual and small group market for defined contribution solutions will only continue grow.
Related - Health Benefits for Small Businesses, the ACA, and Brokers - What's Next?
Conclusion
The Affordable Care Act has brought on change and uncertainty for small business and brokers alike. However, it has also brought on new opportunity for health insurance brokers to adapt and thrive.