Many small businesses, and their employees, are seeing increased group health insurance rates under the Affordable Care Act (ACA, aka 'ObamaCare'). In fact, it's not just small businesses. Employees with businesses of all sizes are likely to see higher deductibles and co-pays, and smaller employer contributions in 2014.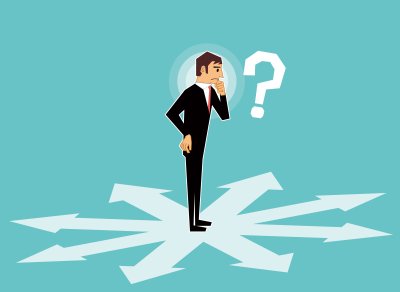 The Problem - Small Businesses Facing Increased Group Health Rates
While some employees and businesses blame ObamaCare for those cost increases, benefits experts say the law is mainly accelerating trends that predate it. The cost of health care has been on a steady increase over the last decade. And the costs are becoming unsustainable for small businesses and their employees.
According to Kaiser Health News, what the health reform law is accelerating are strategies to combat the cost of health benefits such as increased emphasis on wellness programs and defined contribution health benefits.
Similarly, McClatchy DC reported that in the light of ObamaCare, many small businesses (< 50 employees) are seeing significantly higher insurance rates, especially those with mostly young and healthy employees (source). Some are deciding to renew early to curb higher renewal rates. For example, McClatchy DC spoke with Wisconsin small business owner Michael Karegeannes, who was given a choice in October: renew the health insurance policy for his employees in December, locking in a 7 percent increase. Or, he could wait until next June and face a 25 percent to 30 percent increase in the premium.
One Solution - A "Pure" Defined Contribution Approach
While dropping health insurance coverage all together is not a viable option for many small businesses or their employees, there is a third option for small businesses to consider -- a "pure" defined contribution approach.
To summarize, many small businesses feel they are stuck between a rock and a hard place because:
Group health insurance is too expensive, and expected rate increases at renewal time leaves financial uncertainty for small businesses

Small businesses want to offer health benefits to recruit and retain top talent
Additionally:
Small businesses (< 50 employees) don't need to deal with the employer mandate in 2015 - the provision to either offer traditional health insurance or be subject to the employer tax penalty. The employer mandate does not apply to small businesses with fewer than 50 employees. (See: FAQ: Does My Small Business Have to Provide Health Insurance?)

Individual health insurance is now guaranteed-issued, and eligible employees can access health insurance tax credits to lower the cost of their premium -- but only if the small business does not offer traditional health insurance.
That's why for many (if not all) small businesses, the solution to employee health benefits in 2014 is a "pure" defined contribution approach, where the small business offers employees a health insurance allowance that employees can spend on purchasing individual health insurance. The health benefit is the contribution rather than a defined benefit plan. This solves many of the problems outlined above because:
Small businesses have complete cost predictability. The business sets the amount to contribute, and there are no minimum contribution amounts. This solves the problem of uncertain annual cost increases.

Employees purchase the plan that best fits their family's health needs and have cost predictability.

Brokers can add defined contribution health benefits to their offerings as a way to retain clients unable to afford traditional group health insurance.
See related article: The Tipping Year for Pure Defined Contribution Healthcare
If you're a small business or small group broker, are you seeing increased group health insurance rates? How are you dealing with it? Leave a comment below.