Think of someone you look up to. Maybe it's a parent or grandparent, a teacher you had in school, or maybe it's a manager you worked for at some point. Wait, a manager? You might be thinking, "why a manager," right? Let's approach it from this angle - on average, you'll spend about 90,000 hours at work in your lifetime, and most of that time is spent with your coworkers. They become some of your best friends and those that you look up to - and yes, even our managers are a part of this. As such, what makes a manager so great and memorable? Here are six prominent things that separate so-so managers from the ones that inspire you to be the best you can be.
Small business tip: These six key attributes of a great manager can be used to better yourself as a manager or to pass along to the managers of your small business.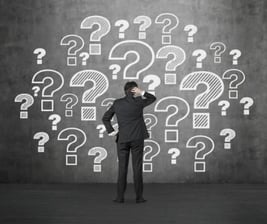 Provide a Way to Succeed for Employees
Every company wants their employees to be successful, and managers are a key player in the success of an employee. A great manager doesn't hesitate to provide a path to success for their employees. Many managers accomplish this by keeping open and frequent communication, setting goals, and following up.
Make the Most of Employees' Strengths
It's no secret that individuals are hired for a reason. They have a skill or attribute that the company felt would help them to be successful. After all, businesses don't succeed with poor performing workers, right? That's why great managers know how to make the most of their employees' strengths. Not only does it make the employee feel good about what they're good at, but their strengths attribute to the company's success.
Develop Employees' Weaknesses
Just as a company knows an employee's strengths, they know their weaknesses, too. However, great managers see this as an opportunity to help them develop their weakness into strengths. For example, maybe an employee doesn't feel comfortable talking to people, but it's a portion of their job description. Great managers will help the employee by role playing, giving tips, and letting the employee watch them interact with people to see how it's done. Before they know it, conversation with customers is second nature.
Listen to Every Idea
This one can be difficult for managers to do, especially because some employees give their opinions often. That being said, there is a way to master this. Great managers will write down all ideas they hear - this shows employees that they are listening. Then, they'll sift through what can and cannot be incorporated and get to work.
Care About Employees and Customers
A great manager knows how to show they care about the core of their business - the employees and customers. Additionally, employees and the customers know when a manager really does care. It shows in their actions and words. A great manager will go out of their way to take care of those around them.
Offer Benefits and Perks That Matter
Appropriate benefits and perks are another way that great managers show they care. Great managers act as an advocate for the employees who feel strongly about a need for the company. For example, great managers will tie in employee's ideas into the benefits and perks of the company. Maybe that means employees want to have a team-building activity once in a while, or affordable healthcare benefits for them and their families. Whatever the case may be, a great manager knows and understands that the benefits and perks of the company help to retain and recruit new employees.
So, what sets apart your great managers from the rest at your company? Comment below and let us know!
See related small business articles: