From the newest model of the Ford Fusion or Honda Accord to the Toyota Camry, we can't help it - we love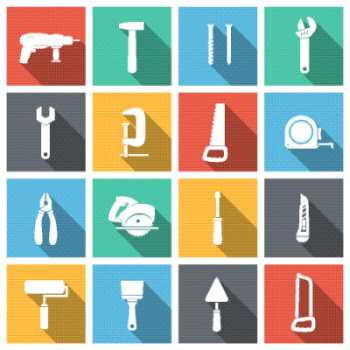 the saying "out with the old, in with the new." Even with our homes, we see our kitchens and living rooms scream 1984 and get an itch to tear everything out and update it from the floor up.
And just as updating is often necessary -- you can't drive your 1980's Camry forever -- your small business' healthcare benefits are in need of some serious remodeling, too. So, let's open up the tool box, get out the sledgehammer, skill saw, and all the other necessities and get to work. I'll guide you through which aspects of your healthcare benefits need to be remodeled and why.
First, What do You Offer?
In order to know how to remodel your healthcare benefits, we need to establish what you're currently offering.
Here is a list of current types of healthcare benefits you may offer:
Individual Health Insurance

SHOP Marketplace

Private Health Exchange

Co-Op

Private Small Group Plan
Evaluate What You Offer
Now that we've established what you're offering, let's take a look at a few questions you should ask yourself as you evaluate your current healthcare benefits.
Are my current benefits expensive for both my business and employees?
Are my employees limited to one plan?
Are my healthcare benefits restricting?
Am I only offering my current benefit because I am not sure what other options I have?
If you answered yes to any of these while thinking of your current healthcare benefits, it's time for a good remodeling. Why? Newer, affordable and flexible options are available for your small business.
Knowing this, let's move on in our remodeling process.
Know What Your Employees Need
We've smashed down the walls and cleaned up the place, now it's time to rebuild. First, we need to identify what healthcare benefits will work best for your small business. Let's go through a few qualifying questions before we put up the new walls and complete your remodel.
Who will be covered under the plan? Do you plan to cover yourself, employees, and dependents? Or only certain staff (full time and part time)? If you're looking for a plan that will cover yourself and your family, as well as employees and their dependents, then with a group health insurance plan you'll want to evaluate coverage that is affordable for everyone participating and suits the diverse medical and financial needs of everyone.
Or, you may find that if employees already have coverage under individual health plans, that a defined contribution approach would be well-received and meet the company's goals.
How much cost-sharing can you afford? Cost sharing requirements (if any) will vary by the type of health benefits you decide to offer.
With a group health insurance plan, monthly premiums are generally paid for by both the employer and employees. In most states, employers are required to cover at least 50% of the monthly premium for their employees. Keep in mind what the company can afford, and also what employees can afford. Premium rates may also increase annually.
With a defined contribution approach (i.e. health insurance allowances) there is no minimum cost-sharing or minimum contribution amount. The plan could provide a flat $200/month to employees, and employees would cover any remaining amount of their premium. With defined contribution the company could also offer different amounts by class of employees. For example, the plan could provide $300/month to the CEO and managers and $150/month to part time clerical staff. As long as the classes are based on bona-fide job criteria, this is allowed.
What benefits are important to you and your employees? It's important to discuss coverage options question with your employees. Do they prefer full coverage at a higher cost? Do they prefer a high-deductible plan with an HSA? Would they prefer a health insurance allowance to use toward a plan of their choice?
Similarly, what types of benefits are most important? While federal privacy laws prevent you from asking employees for information about their personal medical histories, you may still ask them about which kinds of benefits they consider most valuable.
Three Healthcare Benefit Options for Your Small Business
Based on your questions above, you're ready to decide which type of healthcare benefits your small business needs. This stage is where you're putting up the drywall, doing the electrical, insulation, and you'll be ready to paint.
And just as a contractor will recommend the products to use as you remodel your home, we'll recommend three healthcare benefits you can offer your small business.
Traditional small business health insurance (i.e. a small group plan).
Health insurance allowance to reimburse employees for individual health insurance coverage (aka Defined Contribution or a Health Reimbursement Plan).
Offer no healthcare benefits.
For a comparison of these plans, read Small Business 101 - Group Health Insurance vs. Individual Health Insurance.
Final Stage to Remodel Your Healthcare Benefits
Once you've chosen which healthcare benefits suit your small business best, you're ready to put the finishing touches on your remodel.
Because implementing each type of healthcare benefit for your small business must be done through a series of steps, we've given you the jist of each one, along with a link to learn more.
Small group plan:

To offer a traditional small group plan, work with a broker or explore your options on the SHOP exchange. SHOP plans can be explored at HealthCare.gov.
Health Reimbursement Plan:

To implement an HRP as a healthcare benefit in your small business, you can simply download a free eBook

The Painless Guide to HRPs

. The eBook provides five simple steps to set up an HRP.
Offer no healthcare benefits:

If you've chosen to offer no healthcare benefits due to limited funds, you can still educate your employees about health insurance options on your state's

Individual Health Insurance Marketplace

.
For more detail on each health benefits option, read our related article 2 Minute Guide to Small Business Health Insurance Options.
Conclusion
Remodeling can be a lot of fun. It brings new life into your life. And in the case of your healthcare benefits for your small business, a fresh new approach to healthcare benefits may be exactly what you and your employees need.
Do you need to remodel your healthcare benefits? If so, what questions do you have? Comment below.