Open enrollment is underway and individuals all over the country are signing up for health insurance plans. In fact, nine out of ten Americans have health insurance currently. But with tax filing season just weeks away, did you know that you must report your health insurance status on your 2014 tax returns?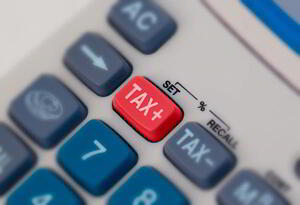 A recent TurboTax survey found that only 48% are aware that health insurance will need to be reported on their 2014 taxes. Here's what you need to know so you don't get caught off guard as you file your 2014 tax return.
Reporting Health Insurance on Your Taxes
2015 is the first year Americans will have to prove they have qualifying health insurance. This happens when you file your 2014 taxes.
When you file your 2014 tax return (most people will do this by April 15, 2015) you will have to enter information about your health coverage (or your exemption) on the return. You should get a notice from your insurance provider by January 31, 2015 to use with your taxes, describing your coverage status during the previous year.
Remember, the coverage information you are reporting this year relates to your coverage in 2014. So, the health insurance that you purchase during this current open enrollment period (happening now through February 15, 2015) will be pertinent to the returns filed in April 2016.
If You Didn't Have Coverage in 2014, and Don't Qualify for an Exemption, You Will Pay a Fee
Under the Affordable Care Act, if you don't have coverage and don't qualify for an exemption, then you will pay a fee.
In 2014, the fine is the greater of $95 for each adult and $47.50 for each child, up to $285 per family, or 1% of family income minus the federal tax filing threshold. The federal tax filing threshold is $10,150 for a person who files singly, $20,300 for somebody who files jointly.
The fee is also capped at an amount equal to the national average premium for the lowest cost bronze health plan available through the Marketplace. In 2014 the maximum individual mandate fee an individual or family will pay for not having health insurance is $2,448 per person annually or $12,240 for a family of five.
Also, the fine is assessed based on "coverage months." This means that each month you are uninsured, you may owe 1/12th of the annual fine. However, short spells of being uninsured may not be subject to a fine (see exemptions below).
Exemptions to the Fee
You may be eligible for an exemption to the fee if you:
Cannot afford coverage (defined as those who would pay more than 8% of their household income for the lowest cost bronze plan available to them through the Marketplace)

Are not a U.S. citizen, a U.S. national, or a resident alien lawfully present in the U.S.

Had one gap in coverage for less than 3 consecutive months during the year

Won't file a tax return because your income is below the tax filing threshold (In 2014, the tax filing threshold is $10,150 for individuals and $20,300 for a couple)

Are unable to qualify for Medicaid because your state has chosen not to expand the program

Participate in a health care sharing ministry or are a member of a recognized religious sect with objections to health insurance

Are a member of a federally recognized Indian tribe

Are incarcerated
Others who do not qualify through these categories but have experienced a hardship that makes it difficult to purchase insurance may apply through the health insurance marketplace for an exemption to the individual responsibility requirement.
Read more about hardship exemptions here.
You'll Reconcile Your Premium Tax Credit at Tax Time
The last thing you need to know about reporting your health insurance on your 2014 taxes is that if you received a premium tax credit, the amount you received will be reconciled with your actual household income.
The reconciliation process will verify actual income and determine if there was an over- or under- payment. Any overpayment must be repaid by the individual. An under-payment will result in a refund.
However, there is a maximum amount that individuals and families will be required to repay, based on their income. Individuals earning less than 200% of the federal poverty line (FPL) will repay no more than $300, individuals earning 200-300% of FPL will repay no more than $750, and individuals earning 300-400% FPL will repay no more than $1,250.
For more on reconciliation and repayments, read: Health Insurance Tax Credit FAQ - What if My Income Changes?
Need Help Reporting Health Insurance on Your Taxes?
Whether you're an individual or small business owner seeking help, don't worry, there's help. Contact a tax professional, visit HealthCare.gov, or leave a comment below and we'll help answer it.