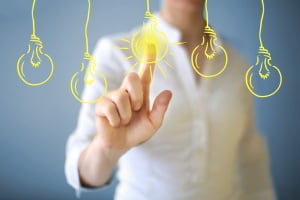 As the year draws to a close, many entrepreneurs are looking to renew their small business health insurance.
Annual renewals often mean premium increases, leaving a heavier burden on both small businesses and employees. If you are feeling helpless, know there are other small business health insurance options available to you.
Small Business Health Insurance Renewal Time
By now, you know the renewal routine. As a small business, you have little bargaining power with insurance companies, so you are generally forced to grin and bear it — especially if you don't have the time to shop around.
Perhaps you've already scaled back your coverage to high deductible health plans with health savings accounts (HSAs). Maybe you've even cut down your share of the cost. But no matter what you do, premiums keep increasing and you feel guilty placing anymore of the financial burden on your employees.
You are not alone in your feelings of frustration. The good news is there are other options available to small business owners. Options that allow you to control costs while providing a meaningful benefit to your employees.
Alternatives to Small Business Health Insurance
The most cost effective way for small businesses to provide health benefits is by offering defined contribution health plans (DCHPs). DCHPs are arrangements in which an employer designates a monthly dollar amount for each employee to help cover the cost of insurance premiums and other medical expenses.
DCHPs often come in the form of health reimbursement arrangements (HRAs) or healthcare reimbursement plans (HRPs). These types of plans allow employers to provide a real health benefit to employees without the unpredictable price increases that are often coupled with health insurance.
A Simple Idea
Most people believe that individual health insurance is more costly than group coverage, but the data doesn't necessarily support this idea. On average, individual health insurance is less expensive than group plans, even more so when combined with tax credits on the Affordable Care Act (ACA) Marketplaces. This is especially true with small business health insurance due to the low number of people on the plan.
There are many advantages to defined contribution health plans, but one of the best things about DCHPs is that they allow your employee to choose a health plan that suits them best. The one-size-fits-all approach to health care is outdated and simply doesn't work for everyone.
For example, perhaps you have 20-somethings who only want a catastrophic plan because they rarely visit the doctor, while others are closer to retirement or have pre-existing conditions that require regular check-ups. Each employee gets to pick a plan that fits their needs (and budget), rather than the only plan your company can afford to offer.
Conclusion
Shopping for small business health insurance doesn't have to be frustrating each year. Defined contribution health plans are an excellent way to provide a meaningful benefit for your employees. By allowing employees to choose their own health plan, you are empowering them to have a larger say in their coverage options — all while saving yourself time and money.
What are your plans for small business health insurance renewal? Let us know in the comments below!