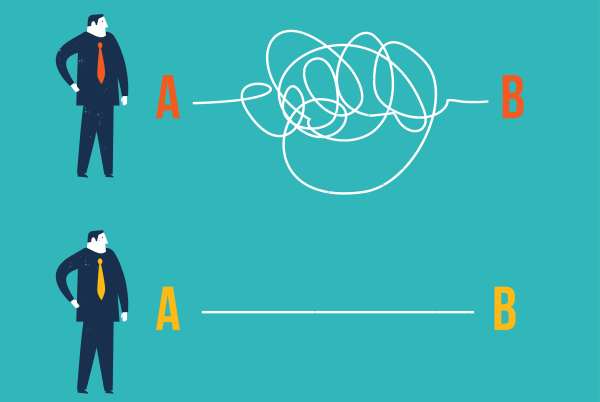 You see a lot of articles about best practices for hiring. Each one has an enticing way of helping you and your small business hire the employees you need in order to be successful, but how many of them address the reality of transitioning to a better hiring strategy? Very few.
The reality is, it's difficult to be going 100 miles an hour in one direction and then crank the wheel in a new direction and change the way you've been doing things for a long time. As such, here are questions and answers to help you transition your small business into a better hiring strategy -- the right way.
Q: Is implementing a new hiring strategy difficult?
A: No, implementing a new and better hiring strategy isn't difficult. However, it can be difficult if you don't take the proper steps. If you aren't aware of proper steps to implementation, here they are.
Research and decide on strategies best for your small business

Compose a plan of action and timeline to follow for implementation

Educate employees how the new hiring strategy will benefit and affect them
Q: When is the best time to transition to a new hiring strategy?
A: The best time to transition your hiring strategy is early in the life of your small business. Ideally, you should have a stellar hiring strategy already in place when you start your business. However, this isn't the case for many businesses. So, the best time to transition to a new hiring strategy would be sooner rather than later. The longer you wait, the less effective you're hiring will be.
Q: What if my employees don't like our new hiring strategy?
A: Let's say you decide to start having your employees help spread the word about open positions. It's possible they may not want to do this or participate in other strategies which involve them. What's the best way to get your employees on board? Get them involved.
If your employees aren't convinced a new strategy is going to work it may be because they do not fully understand it. Show them how it will benefit them and the company as a whole.
Q: What's a good timeline to implement a new hiring strategy?
A: If you want to transition to a new strategy and start hiring the right way, you need an implementation timeline. You shouldn't take more than 3 or 4 months to fully implement a new strategy. Why? If you take too long, you'll lose the steam and passion to do things right. If you take too little of time, it could crumble.
A good rule of thumb to follow is imagine you're making a cake: take it one step at a time. And just like making a cake, you can't skip any steps without ruining the end result. If you can implement a new hiring strategy in 1 to 2 months, you're golden.
Q: Where can I find best practices for hiring that work?
A: There are a lot of hiring practices out there, and a lot of them work. What's best is for your to take into consideration the type of small business you own. Some hiring strategies work better for certain businesses. Here are a few examples of different strategies based on different industries:
Q: Is there any harm in continuing my current hiring strategy?
A: Of course, you always have the option to keep doing what you're currently doing. But then again, you wouldn't be reading this article if you weren't wondering if there was a better way to hire for your small business.
If your current hiring strategy is working, run with it. If it's not working too well, try something new. Make sure you do a good amount of research on which strategy you want to use first before you make any big changes.
Conclusion
There's more to having a good hiring strategy for your small business than simply finding what strategy will work best: you have to know how to implement it as well. To correctly transition to a new hing strategy and hire better, you need to have a good game plan and follow it for best results.
What other questions do you have about transitioning your small business to a better hiring strategy? Leave a comment below.
Related Articles
Will Small Businesses Limit Hiring Because of Expensive Employee Benefits?
Why Hiring Brand Ambassadors Will Make or Break Your Recruiting