The Affordable Care Act (ACA), also referred to as health reform or Obamacare, introduced several new laws and regulations that impact employers of all sizes.
Previously, we posted a checklist on 2014 Obamacare rules. In this new checklist, we'll cover four Obamacare tasks all employers need to complete in 2015.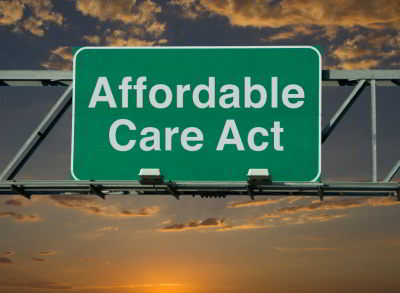 1. Understand the Employer Shared Responsibility
It's 2015 and the Employer Shared Responsibility provision is now in effect.
This provision, also called the Employer Mandate, requires all Applicable Large Employers (50+ FTE employees) to either provide qualified, affordable health insurance or pay a penalty based on full-time employees.
IMPORTANT: Employers with fewer than 50 FTE employees are NOT subject to this requirement.
Over the last couple of years this Obamacare provision has been delayed and 2015 is a transitional year. Act now to make sure you understand:
Whether or not your company is subject to the Employer Shared Responsibility in 2015
If your current coverage satisfies the Employer Shared Responsibility

What fees you could pay in 2015
See related: Quick Guide to Calculating Employer Shared Responsibility Fees in 2015
2. Prepare for Health Plan Reporting
Under Obamacare, there are new reporting requirements for employers. For example, larger employers will need to report health insurance coverage on Form 1095-C during the 2015 tax season.
Act now to:
Determine which reporting requirements apply to you and your health plans

Start tracking the information you will need for reporting
See related: A Summary of New Obamacare Tax Forms
3. Distribute Required Health Plan Notices
When your company offers a group health plan, there are several different notices you are required to provide to participants and beneficiaries. Some of these notices are new under Obamacare, others are required under ERISA, HIPAA, and COBRA.
For example, employers are required to provide new employees notification of the Health Insurance Marketplaces and certain employers are required to file and pay Form 720 PCORI fees.
Act now to:
Understand which health plan notices your company is required to distribute

Ensure notices are being distributed correctly and timely
4. Audit Your Health Benefits for Compliance
In addition to these items, there are several additional Obamacare rules that started in 2010, 2011, 2012, 2013, and 2014. These provisions relate to grandfathered health plans, annual limit prohibitions, minimum essential coverage, 90-day waiting limits, and more.
Act now to:
Understand the applicable Obamacare rules already in effect

Audit your health benefits and company practices to make sure you're in compliance
Unsure where to start? See: Health Care Reform Requirements by Company Size
Conclusion
With Obamacare now fully in effect, all employers should complete these four tasks to ensure compliance and avoid costly fees.
What questions do you have about the Obamacare rules in 2015? Leave a comment and we'll help answer them.