Beginning in 2016, the federal government will require health insurance carriers to give all Americans enrolled in Medicare Advantage plans, or plans that were purchased in the federally run health exchange, current details about which doctors participate in the plans and which ones take new patients.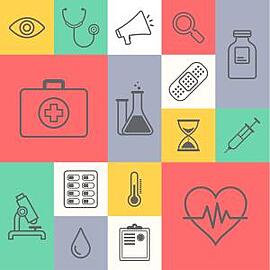 Keeping Doctor Directories Updated
This is good news because as it stands now, Medicare Advantage plans and most exchange plans restrict coverage to a network of doctors, hospitals, and other healthcare providers that are subject to change during the year. Consequently, it's not always easy to determine who is in or out of network. Furthermore, many consumers have complained that their health coverage is useless if they are unable to find doctors willing to accept their insurance.
Due to a new rule published in February 2015 by the Centers for Medicare & Medicaid Services, Medicare Advantage plans are obligated to contact doctors and other providers every three months to update their online directories in "real time." Online directories for policies sold through healthcare.gov, the Health Insurance Exchange run by the federal government in 37 states, will be required to be updated monthly, CMS stated in a separate announcement.
How Inaccurate Directories Create Problems
A notable detail about the new rule is that inaccuracies in the Medicare Advantage directories may trigger penalties of up to $25,000 a day per beneficiary, or even bans on new enrollment and marketing. CMS also plans to use these directories to determine whether insurance companies have enough doctors to meet the needs of its beneficiaries. In addition, federal exchange plans could face penalties of up to $100 per day for problems in their directories.
These changes are being implemented as a direct result of major errors littering these directories. "Studies have shown massive error rates in these directories, including states in the federal exchanges," said Lynn Quincy, associate director for health policy at Consumers Union. "If consumers select a health plan because they believe their hospital or physician is a participating provider and it later turns out that's an error, right now they rarely have a remedy–they are stuck with that plan for the year."
In addition, regulators rely on provider directories to determine adequacy of functioning regarding the network. If, for example, the directories still reflect physicians who have moved out of state, passed away, or are not accepting new patients, the network ceases to be adequate, therefore creating problems for beneficiaries. The new Medicare Advantage rules are a direct response to complaints from beneficiaries and doctors.
Californians have had difficulty finding doctors in their plans and others have been given inaccurate information. People have been misled into thinking their providers were in network, yet they were billed an 'out of network' rate. Because of this, an emergency regulation was issued, requiring plans to update their directories weekly.
Mixed reactions were expressed in regards to the new rules for Medicare Advantage plans. There are concerns about increased cost of compliance. Matt Burns, a spokesman for UnitedHealthcare, one of the largest Medicare Advantage providers, said the company was still reviewing the rules. Other companies are seeking clarification from America's Health Insurance Plans.
"It's important to keep in mind that maintenance and accuracy of online directories is a two-way street, and it is often difficult getting providers to report changes in their status in a timely manner," said the association's spokeswoman Clare Krusing.
Conclusion
For those enrolled in Medicare Advantage plans and health insurance exchange plans, finding and keeping doctors in network has been a difficult undertaking. They have received inaccurate and out of date information for too long, making it burdensome to get the medical care they need. With the implementation of the new rules in 2016, healthcare needs will be quicker and easier to address.
We'd love to hear your thoughts on the new rule for Medicare Advantage and health insurance exchange plans. Please add your input below!