Open enrollment is the period of time when anyone can sign up for individual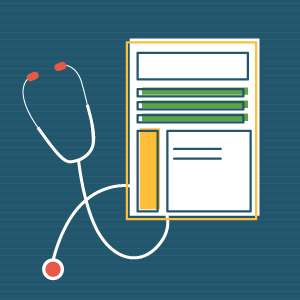 health insurance plans. This is the time consumers have the opportunity to change or add to their current plans, and this year it started November 1, 2015, and ends January 31, 2016. This is also the perfect opportunity for small businesses that don't currently offer health insurance to create a plan that works for their employees but doesn't escalate costs through the roof.
As the health benefits landscape in the country shifts, many small businesses are turning to employer-funded health insurance plans that allow businesses to retain employees by offering health benefits while controlling costs. In order to understand how this works, it's important to have a good knowledge base about the health insurance marketplace.
Open Enrollment Basics
The health insurance marketplace (also known as the Exchange) is the place where consumers can shop for individual health insurance plans that fit their budget and their family. During open enrollment, Americans have more options than ever when it comes to health insurance. The ACA has created advantages to make insurance more accessible and affordable for the average American. Those benefits are:
Lower costs
Coverage for all
Portability
Choice
Individuals have the opportunity to shop for a plan that best fits their needs, with no limits for pre-existing conditions. Insurance can be taken from employer to employer, making new options more portable for the average American.
Americans who use the Exchange to purchase health insurance are also eligible for premium tax credits from the government that help to offset the cost of insurance each month. So how can a company turn this into a working situation for both employer and employee?
Reimbursement Programs Are a Win-Win
Although small businesses are not required to offer insurance to employees unless they have more than 50 at full time status, many choose to in order to make the environment and culture more attractive to exceptional talent. One option small businesses have is to use a compliant employer-funded individual insurance plan. With a compliant employer-funded individual insurance plan, your employees purchase their own insurance and are reimbursed at a set amount from the company to help cover the costs. You are essentially paying them back for their insurance costs but with a pre-set amount that allows the company to contain its costs. Employees can still access the savings available on the Exchange, along with the premium tax credits afforded by the government.
Timing is Good
The open enrollment period is the perfect time to implement an employer-funded individual health insurance plan, as Americans have the opportunity to enroll in and choose their own insurance plans.
What does your company plan to do to take advantage of open enrollment this year? Leave a comment below.