This week, the IRS announced the adoption of a Taxpayer Bill of Rights. The document summarizes ten fundamental rights and is intended to provide American taxpayers with a better understanding of their rights with tax examination, appeal, collection, and refunds.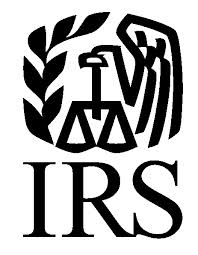 The IRS says this document will be sent to millions of taxpayers this year when they receive IRS notices ranging from audits to collection. The rights will also be publicly visible in all IRS facilities for taxpayers and employees to see.
IRS Taxpayer Bill of Rights
The one-page IRS Taxpayer Bill of Rights contains ten rights:
The Right to Be Informed

The Right to Quality Service

The Right to Pay No More than the Correct Amount of Tax

The Right to Challenge the IRS's Position and Be Heard

The Right to Appeal an IRS Decision in an Independent Forum

The Right to Finality

The Right to Privacy

The Right to Confidentiality

The Right to Retain Representation

The Right to a Fair and Just Tax System
While the document cannot answer every question, it provides a summary of taxpayer rights and boils down lengthy tax code into a one-page summary.
The publication initially will be available in English and Spanish, and updated versions will soon be available in Chinese, Korean, Russian and Vietnamese, according to the IRS.
Why a Taxpayer Bill of Rights?
According to the IRS, the Taxpayer Bill of Rights was released following extensive discussions with the Taxpayer Advocate Service, an independent office inside the IRS that represents the interests of U.S. taxpayers.
The IRS notes that the timing of the updated Publication 1, that will include the Taxpayer Bill of Rights, is critical because the IRS is in the peak of its correspondence mailing season as taxpayers start to receive follow-up correspondence from the 2014 filing season.