Now more than ever, small groups are dropping group health insurance and turning to their health insurance brokers for alternatives such as individual health insurance and Defined Contribution. As such, health insurance brokers and agents are partnering with Defined Contribution Providers to retain small group clients during this benefits shift.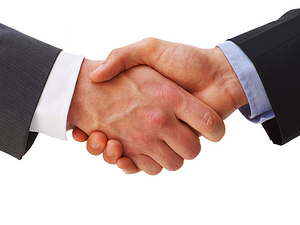 Why Brokers Partner with Defined Contribution Providers
For health insurance brokers and agents, a Defined Contribution Solution offers a tool to increase individual health insurance policy sales and retain clients who are dropping group health insurance.
The rules and regulations governing "Pure" Defined Contribution Health Plans can be complicated - especially now, with new health reform regulations. A Defined Contribution partner helps health insurance brokers focus on their main business - health insurance!
Integration of the insurance broker's sales tools, customized marketing materials, white labeling, and unlimited sales assistance are key components to a successful Defined Contribution Provider partnership. See: Defined Contribution Administration - 14 Features To Expect From Your Provider.
The Defined Contribution Provider's role is to:
Qualify the prospect for a Defined Contribution Solution

Set up the reimbursement plan and help the client implement the solution

Ensure compliance with federal regulations and health reform

Be the third-party claims processor for the client
You, the client's broker or agent:
Are the expert on health insurance

Help existing and new employees purchase health insurance

Retain all insurance sale commissions
How Partnering with a Defined Contribution Provider Can Help Health Insurance Brokers
Partnering with a Defined Contribution Provider can solve the following challenges for group and individual health insurance brokers:
Losing group health insurance clients due to cost or participation requirements

Needing more time to focus on your insurance business

Needing solutions and tax-savings for clients not offering health benefits

Wanting to sell more individual health insurance

Losing revenue due to high deductible health plans and health care reform
See related Defined Contribution resources for brokers and agents: