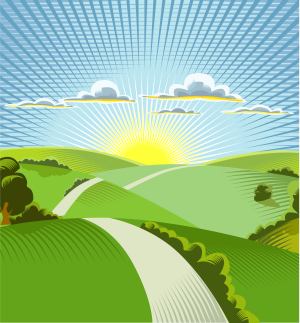 Traditionally, health insurance has been a challenge for small businesses. In today's changing market, however, there are promising alternatives. One alternative gaining industry buzz is employer-funded individual health insurance; where the business reimburses premiums instead of paying them.
Now, I know what you're thinking - is reimbursing individual health insurance is still allowed? Yes, done right it is still allowed (we'll get to that in a bit). And more importantly, this approach is taking off because it solves major challenges associated with traditional small business health insurance coverage.
In this article, we'll take a look at how small businesses can use this approach to create benefits that work better for your business and employees.
Note - This blog post is from our new eBook, "Small Business Guide to Open Enrollment". To download the free resource, click here.
Challenge #1 - Health Insurance is Expensive
If you currently offer coverage or have researched quotes, this challenge comes as no surprise. Health insurance coverage is expensive.
How expensive? For small and medium-sized businesses (three to 199 employees), the annual average premium in 2015 is $6,163/year for single coverage and $16,625/year for family coverage (source).
These premium amounts, of course, are split between the employer and employee. On average, small and medium-sized businesses pay $5,264/year (85 percent) for single coverage and $10,720/year (65 percent) for family coverage.
Since 1999, premiums have increased 220 percent for single coverage and 203 percent for family coverage - making it difficult for many small businesses to continue offering benefits in the long-run. The result? Today, only 56 percent of small and medium-sized businesses even offer traditional health insurance coverage to employees.
A Better Solution
With employer-funded individual health insurance, the employer sets and controls the costs of health benefits. If a business wants to contribute any amount to employees' healthcare, they can afford an employer-funded individual health insurance program. No minimum contribution amounts. No annual renewal rate increases.
Challenge #2 - Health Insurance Costs are Unpredictable
Health insurance is not only expensive for small businesses and employees, but the costs are also unpredictable year to year. Unpredictable annual fluctuations in costs result in a significant budgeting challenge for small businesses. And the reality is, premium costs rise annually for 90 percent of employers.
A Better Solution
With employer-funded individual health insurance, contribution amounts are not tied to premium costs. The only time the maximum cost will increase is if the company decides to increase the contribution amounts, or if additional employees are added to the reimbursement plan.
Related: Switching to Employer-Funded Individual Health Insurance - 5 Ways This Saves Money
Challenge #3 - Employees Want More Choice in Health Plans
For small businesses who offer health insurance coverage, it is common to offer just one health plan choice. What's the challenge here? Employees often have too much - or too little - coverage.
Increasingly, employees say they value choice and the ability to personalize health benefits. In one Metlife survey, over three quarters (78 percent) of employees want a greater variety of benefits to choose from and 80 percent would value benefits customized to individual circumstances and age.
A Better Solution
Instead of offering a one-size-fits-all health insurance plan, offer employees a healthcare allowance to select and purchase an individual health insurance plan that best fits their unique situation. Think of it like a personal expense account or a gift card for health insurance.
Challenge #4 - Employees Would Pay Less for Coverage on the Exchanges
Many small business employees would pay less out-of-pocket for coverage purchased on the Exchanges, as compared to employer-provided health insurance. As such, employees are asking management how their families can access the premium tax credits on the exchanges. The answer? Don't offer traditional group health insurance coverage which disqualifies employees - and often their families - from the discounts.
A Better Solution
To allow employees access to premium tax credits, offer employer-funded individual health insurance instead of traditional coverage. Employees purchase their own plan, can access premium tax credits if eligible, and are reimbursed for the non-subsidized portion of their premium (up to their available balance).
Challenge #5 - Employers Cannot Reimburse Individual Health Insurance Premiums, Right?
Wrong. This is a common question, and a common misconception. However, it is worth discussing because many small businesses are looking for ways to help with employees' individual health insurance. (And, there are compliant options!)
A couple of key facts:
There are new rules for reimbursing individual health insurance. Several notices have been issued reinforcing these new rules.

If a formal or informal arrangement is found to be out of compliance, hefty fees may apply.

To help with employees' premiums in a compliant way, businesses have two options: the first is a compliant, tax-free reimbursement plan. The second is a taxable health insurance stipend. Read more about these two options here.
Conclusion
If you're like most small businesses you want to offer health benefits to recruit and retain key employees, but traditional group health insurance has its challenges. For small businesses facing these five challenges, a better health benefits approach is employer-funded individual health insurance. Allow employees to take advantage of modern individual health insurance and reimburse employees for their premium, or a portion of their premium.
In fact, many experts predict this type of employer-funded individual health insurance is the future of small business health benefits.
What do you think? What questions do you have? Leave a comment or question below.