When it comes to rules and regulations for your dental practice, you're a pro. But when it comes to offering health benefits, many dentists and office managers feel less confident. Whether you currently offer health insurance, or you're simply helping employees with the cost of their individually purchased health insurance, there are health benefits rules you need to follow.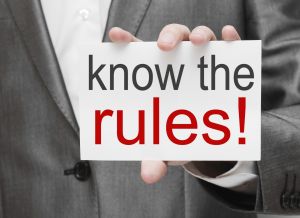 Last week, we wrote an article featured on DentistryIQ.com which provides three health benefits rules all dental practices need to know for 2015. Here are highlights from the recent Zane Benefits blog feature.
Article Highlights - 3 Health Benefit Rules
Rule #1: ACA rules for small employers
A recent survey found that almost half (46%) of small employers are unsure about how the ACA rules apply to their business. There are three ACA rules all small employers need to understand.
Rule #2: Federal health benefits rules
In addition to the Affordable Care Act, there are several federal health benefit rules to follow if you offer health benefits.
Rule #3: Employee communication and notice rules
There are several different required health plan notices you are required to provide to participants about their health benefits.
"Offering health benefits has its advantages, including employees feeling healthy and taken care of. As an employer, however, it's important for you to understand these three health benefit rules in order to administer health benefits correctly and make the most of your HR investment."
The article outlines these specific rules, and can be accessed via DentistryIQ's website. The article is a great resource for Dentists and dental practice managers looking to understand the basic health benefits rules.
About DentistryIQ
DentistryIQ provides dental professionals worldwide with a comprehensive collection of information on what is happening in the dental industry. The DentistryIQ feature titled "Wise-up Wednesday from Zane Benefits: 3 health benefits rules for dental practices in 2015" walks through basic health benefits rules for small dental practices.
Are you familiar with health benefits rules for dental practices? Ask questions below and we'll answer.