The Affordable Care Act (ACA) has brought about a big shift for brokers -- a shift that has meant new challenges, frustrations, and unknowns. Is there a silver lining? For many brokers who are wondering how to structure their business and retain clients, it would seem a silver lining simply isn't there. However, the ACA has opened new doors that allow brokers to retain clients and attract small business prospects. How? In this article, we'll explain how and why brokers can stay relevant in the health insurance world by serving as a hub for small businesses.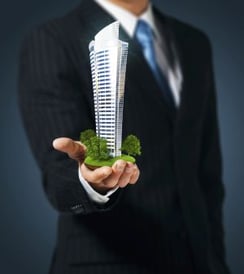 Individual Health Insurance - An Alternative Focus for Brokers?
As a broker, you know the ins and outs of health insurance. And clients rely on you for this. So, why not apply that knowledge to the emerging individual market where more than ever individuals are in need of expert guidance?
With the individual mandate, the individual health insurance tax credits, and the new individual Health Insurance Marketplaces, more people than ever before are buying individual coverage and need your expertise.
For many of these new health insurance consumers, it's their first time in the driver's seat. Health insurance brokers are needed to help consumers understand options and help give them tools and knowledge to make a decision. This is your chance to help individuals and small businesses. But how?
Where Brokers Can Still Make Money
The ACA has shifted the way brokers do business, but there are ways you can turn a profit when working with both individuals and business. We'll talk about each way below.
But before we get into the avenues in which you can make money, it's important to understand one thing. When it comes to individual health insurance, there is a lot of opportunity for you. For example, only 54 percent of companies with 3-199 employees offer health benefits of any form. This leaves literally millions of potential customers who need health insurance, but are unsure how to obtain it and what is their best option. Again, this is where your expertise comes in. This is where you become the hub for individuals and small business owners.
Now, knowing that there's a whole sea of potential, let's get into a couple ways to turn a profit and stay relevant.
Pure Defined Contribution and Individual Health Insurance: Small businesses are relying on brokers to evaluate new options for coverage. Small businesses (with fewer than 50 employees) are not mandated by the ACA to offer traditional health insurance,so, many small businesses are turning to brokers to explore affordable alternatives to traditional health insurance such as a "pure" defined contribution health plan (i.e. health insurance allowances).
Defined contribution and individual health insurance is an ideal solution for small business clients or prospects who have cancelled their group health insurance policies, or are looking for an affordable alternative to group health insurance. By offering a defined contribution solution you generate revenue in two ways. First, you can generally earn commissions on the defined contribution solution sale. Second, you have a lead generation tool for policy sales. Companies using defined contribution solution direct employees to you in order to find an individual health insurance policy.
In other words, you serve as a hub for individuals who do not have a health insurance plan, but need one. Because many individuals are used to traditional group health insurance plans, they do not understand how to evaluate and select their own health plan-- this is your opportunity to help them find a plan.
Ancillary products: In addition to increasing individual policy sales, defined contribution helps you expand ancillary product sales. As you help clients understand individual health insurance policies, and help them spend their defined contribution allowance, you have an opportunity to present ancillary products.
Conclusion
One way to thrive under the changing health insurance landscape is to offer defined contribution solutions. With this approach, you become the hub for small businesses and their employees to understand health insurance, and help them spend their health insurance dollars.
What questions do you have about your future as a broker and helping provide health benefits for small businesses and individuals? Comment below.