Half of brokers say they are considering leaving the health insurance business. Yet, brokers who have adapted to health care reform are being rewarded for their persistence. This is according to the annual Aflac Workforces Report for Brokers.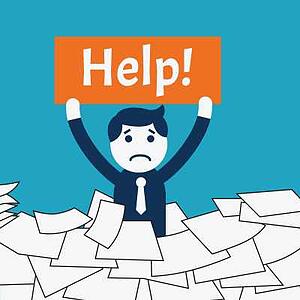 Released this week, the report shows that 49% of health insurance professionals are thinking about leaving the industry, while 67% say they've seen many of their peers exit the industry in the past year.
The number of those considering calling it quits is up from last year's survey results, a sign that brokers are increasingly losing confidence in the insurance business, and that health care reform changes continue to take a toll.
It's no surprise. In the past, health insurance brokers' "bread and butter" has been group health insurance which is undergoing a drastic shift with new structural changes brought on by health care reform. Additionally, costs for employer-sponsored group health insurance are at an all-time high for employers and employees.
Adapt or Move On?
Many brokers are at a crossroads; deciding whether to adapt their business model or move on. The report indicates that while some brokers have left the industry and others are still considering doing so, those who have adapted to the new health insurance reality are determining the best ways to successfully navigate the changing landscape. According to the report, 36% of brokers completely or strongly agree that health care legislation presents an opportunity for their businesses.
But that's not to say that challenges don't remain. According to the report, the top five issues for brokers today are:
Rising health care costs affecting client decisions (47%)

Understanding the impact of health care reform (38%)

Remaining relevant (29%)

Diversifying benefits offerings (26%)

Client uncertainty about health care reform (27%)
Employers Need Brokers More Than Ever
With all the changes surrounding health care reform and the health insurance business, employers need brokers now more than ever to help understand health reform and navigate new health insurance options.
The report found that 45% of companies surveyed intend to increase their reliance on brokers or insurance providers when making changes to their benefits plans.
Because of these changes, employers need brokers who are familiar with health reform, defined contribution health plans, consumer-driven options, voluntary products, and wellness programs. For brokers who can adapt, this means huge opportunity for brokers in the new market.
See: 3 Simple Ways Brokers Use Defined Contribution to Grow their Book of Business
Read the full Aflac report here.
What are you seeing? Are brokers exiting the industry?