The individual health insurance market is undergoing significant change. The Affordable Care Act (ACA) introduces new reforms that make individual health insurance more affordable and accessible, which means the individual health insurance market is about to explode.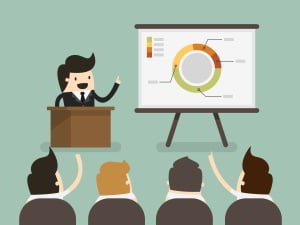 Previously, we wrote about the growth of the individual health insurance market in the 2000's. During this time, the market started to expand because of: (1) the cost advantages of individual health insurance, (2) ACA provisions starting to take effect, and (3) the growth of "pure" defined contribution health plans allowing employers to use individual health insurance as the foundation of employee health benefits.
But with major provisions of the ACA now in effect, the market is shifting even more dramatically. Many industry experts say 2014 is the year of individual health insurance and predict a significant increase in the number of policy holders this year, and in the years to come. Let's look at why the market growth is expected, and by how much.
Why 2014 is the Year of Individual Health Insurance
A year or two ago, if you asked employees or clients about individual health insurance you would probably get a blank stare. Now, individual health insurance (and health insurance in general) is becoming dinner conversation. The following factors are making 2014 the year of individual health insurance:
#1) Guaranteed-Issue Individual Health Plans
As of 2014, insurance carriers must now accept all applicants for individual health plans regardless of health status.
From a market perspective, this provision of the ACA evens the playing field between group health plans and individual health plans. This provision makes individual health insurance much more accessible to all Americans, and workers with pre-existing conditions will no longer have work "just for the benefits".
#2) Individual Premium Tax Credits
As of 2014, if the employer does not offer coverage under an "affordable," "qualified" group health plan, employees may qualify for federal insurance tax credits (based on income) through their state's Health Insurance Marketplace.

Individuals with household incomes below 400% of the federal poverty line (approximately 68% of the U.S. population) will receive assistance. The tax credits cap what employees pay for health insurance as a percentage of income, on a sliding scale (between 2-9.5%).
From a market perspective, this ACA provision provides incentive to purchase individual health insurance. And as a result, most employees will be able to obtain identical (or better) health coverage on the individual market through their state exchange, at a substantially lower cost than group health insurance.
#3) Individual Mandate (aka Individual Shared Responsibility Payment)
As of 2014, "qualified" individuals must purchase health insurance, or else pay a tax penalty.
The annual payment for not being covered under health insurance will phase in over the first three years, from the greater of $95 or 1% of household income in 2014 (for a single), to the greater of $695 or 2.5% of household income in 2016 (for a single).
From a market standpoint, this ACA provision also provides incentive for the uninsured to purchase an individual health insurance policy.
31 Million Individual Health Insurance Policy Holders by 2020
According to a 2012 analysis by the Centers for Medicare & Medicaid Services (CMS), there were 14 million individual health insurance policy holders in 2011. In 2014, CMS expected that this number will increase to 20 million, and jump to 31 million by 2020 (source).
Enrollment in the new Health Insurance Marketplaces has a lot to do with the growth (and projections), and CMS's predictions may be conservative. For example, the administration recently announced that more than 7 million people signed up for an individual plan during the first open enrollment period.
Another factor impacting the growth of the individual health insurance market is what happens in the small group health insurance market. The cost of group health insurance has been on a steady increase over the last decade, and the ACA introduces new fees and regulations. While the premium rates slowed in 2013, forecasts are predicting an uptick in premiums in 2014 and 2015.
Because of this, more and more small and medium sized businesses are canceling traditional health insurance. But that doesn't mean businesses are canceling health benefits all together. Instead, they are allowing employees to purchase health plans on the individual market (and access federal tax credits, if eligible). Employers are then helping employees with the cost via a health insurance allowance. This type of strategy - called a "pure" defined contribution health plan - is taking off among small businesses nationally and impacting the growth of the individual market.
What other factors do you think are driving the growth in the individual health insurance market? Leave a comment or question below.