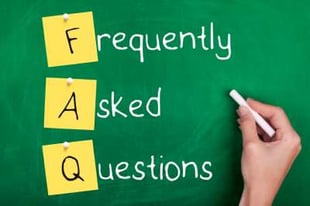 If your small business uses a Health Reimbursement Arrangement (HRA) or Healthcare Reimbursement Plan (HRP) to reimburse employees' health insurance premiums, a common questions is, "What major health insurance companies can I pay for using my reimbursement plan?"
The answer is simple. Let's break it down.
What Health Insurance Companies Can Use With My Reimbursement Plan?
The answer is: any health insurance company, provided the type of health insurance premium is reimbursable through your HRA or HRP.
In other words, reimbursement plans such as HRAs and HRPs are not restricted to certain health insurance companies.
Can I Use My Reimbursement Plan with Any Type of Insurance Policy?
No. The Internal Revenue Service (IRS) has guidelines on the type of insurance policies HRAs and HRPs (also known as Section 105 Plans) can reimburse.
Types of policies which can be reimbursed include: major medical individual health insurance, limited benefit individual health insurance, dental care and vision care, qualified ancillary, Medicare, and COBRA.
Types of policies which cannot be reimbursed include: life insurance, policies providing payment for loss of earnings ("income replacement"), and health care ministry sharing programs ("medi-share" or medical share plans).
For a full list, see this article.
Can I Use My Reimbursement Plan to Pay Other Medical Expenses?
It depends on your specific reimbursement plan, so check your benefit information.
Because of health reform regulations, most health insurance reimbursement plans only reimburse health insurance premiums and certain basic preventive care expenses.
There are some HRAs, however, that also allow for reimbursement of premiums and other out-of-pocket medical expenses. For example, if you are a single business owner with an HRA or have retirement benefits through an HRA, your plan may be set up to reimburse out-of-pocket medical expenses as well as health insurance premiums.
Related: HRP vs. HRA - What's the Difference?
Conclusion
Reimbursement plans such as HRAs and HRPs are an excellent way for small businesses to provide a meaningful health benefit to employees without carrying traditional health insurance. When set up to reimburse health insurance premiums, employees may use the benefit toward health insurance from any insurance carrier, provided the type of premium is reimbursable under benefit rules.
What other questions do you have about HRAs or HRPs? Let us know in the comments below!