With health care on everyone's mind, employees and clients may be wondering how health reform impacts their 2013 tax return.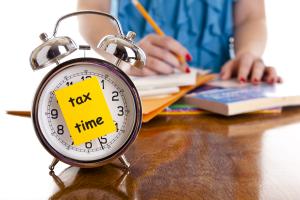 For most employees and clients, the Affordable Care Act (aka ACA or health care reform) has no effect on their 2013 federal income tax return.
The major health care reform provisions impacting individuals (such as the individual mandate) will not be reported until 2015 on 2014 tax returns.
However, there are a few provisions that may impact individual's 2013 tax return, such as increases in the itemized medical deduction threshold, the additional Medicare tax, and the net investment income tax. For more information on these items, see: 5 Tips for Medical Expense Tax Deductions in 2013.
The IRS provides the following health care tax tips for individuals on their 2013 tax return:
Filing Requirement and Health Insurance Assistance: If individuals do not have a tax filing requirement, they do not need to file a 2013 federal tax return to establish eligibility or qualify for financial assistance, including advance payments of the premium tax credit to purchase health insurance coverage through a Health Insurance Marketplace. Employees or clients can learn more at HealthCare.gov.

W-2 Reporting of Employer Coverage: The value of health care coverage is now reported by employers in box 12 and identified by Code DD on Form W-2. This is not taxable income. This reporting is for informational purposes only, to show employees the value of their health care benefits.
Source: IRS