Employees are requesting help with the cost of their health insurance, and your small business would like to contribute. What can you do? It's pretty simple. Help them with the cost. How? There are tax-free and taxable options available.
Here are five quick resources to point you in the right direction.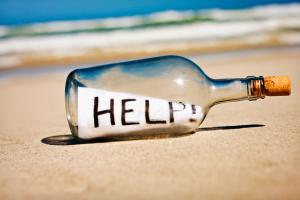 1. What to Do if Employees are Asking for Help with Health Insurance
When employees start asking for help paying for health insurance, and your business would like to help with the cost, employers have two main options. >> Read more.
2. FAQ - Can We Give Employees Money for Health Insurance?
Can you give employees money for health insurance? This article outlines two compliant options for giving employees money for health insurance. >> Read more.
3. Rules for Giving Employees Cash for Health Insurance
As employers increasingly adopt ways to help employees with health insurance, one approach is to give employees cash for health insurance. Can you do this? Yes. Are there rules to follow? Absolutely. >> Read more.
4. Are You Reimbursing Employees' Health Insurance Correctly?
As more and more employees purchase health insurance coverage on their own, it is common for businesses - especially small businesses - to help employees with their premium cost. If this sounds familiar, you've likely asked yourself, "Are we reimbursing employees' health insurance correctly?" The answer? >> Read more.
5. FAQ - Can Employers Reimburse Employees' Individual Health Insurance in 2015?
Small employers want to offer health benefits to recruit and retain the best employees. But, there's a problem. Traditional group health insurance is too expensive. As a result, only 54% of small and medium sized businesses offer traditional health insurance today. >> Read more
What questions do you have about how to help employees with individual health insurance? Leave a question and we'll help answer it.