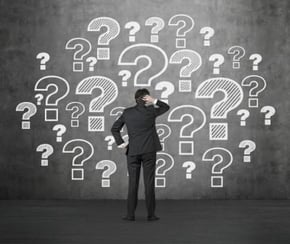 With open enrollment 2015 coming up in November, small businesses are considering how to offer the best benefits at the most affordable price in 2015. The open enrollment period will run from November 15, 2014 to February 15, 2015. During open enrollment 2015, individuals can purchase a new individual health insurance policy, or switch policies for coverage that better fits their needs. Here are four tips to help small businesses prepare for open enrollment 2015.
1. Identify Your Healthcare Benefits Goals and Needs
While compliance with the Affordable Care Act (ACA) is a top priority for many small business owners, you shouldn't let it dictate why or how you would like to offer health insurance coverage to your employees. What are your healthcare benefit needs? What goals do you hope to achieve by offering healthcare benefits to your employees?
Many small business owners are chiefly concerned with needs such as affordability and administrative time and goals such as recruiting and retaining key employees with an attractive benefits package. If you better understand your healthcare goals and needs, it will help you to identify the best solution for your small business.
2. Consider Alternative Healthcare Benefit Options
Small businesses are facing double-digit premium increases at renewal time this year.Since group insurance premium costs are typically split between the employer and employee, both parties are exposed to higher healthcare costs.
A common misconception about individual health insurance is that it is more expensive than group health insurance coverage through an employer. However, individual health insurance costs up to 60 percent less than group health insurance.
In the federally-run Marketplace, 87 percent of those who selected a health plan are receiving premium tax credits, and are paying an average of $82/month. While the average premium costs $346/month, the premium tax credits bring the cost down significantly.
Small employers are not subject to the employer shared responsibility, and are therefore, not required to provide health insurance to their employees. For this reason, many small employers are dropping group coverage to help their employees pay for individual health insurance.
3. Communicate with Employees
A recent tracking poll revealed that a majority of Americans are misinformed or uninformed about the ACA. In fact, 26 percent of those polled thought that individuals newly enrolled in policies through the ACA were enrolled in a single government plan, and were unaware that the individuals had a choice between individual health insurance plans.
If you do transition your employees to individual health insurance, make sure to educate them on the advantages that individual coverage has to offer. This will help to alleviate any fear or uncertainty that comes from change brought on by the ACA, and a general lack of understanding about health insurance.
4. Think Before You Auto-enroll
As open enrollment 2015 approaches, any current Marketplace enrollees will have one month (from November 15th to December 15th) to evaluate their current individual health insurance plan and see whether there are any plans available on the Marketplace that better fit their needs.
If you have already purchased a Marketplace policy, weigh all your options before you allow your policy to auto-enroll. This is vital to ensure that you are getting the best deal on health insurance.
2014's premium tax credits were based upon rates of the second lowest cost silver plans on the Marketplace. Since last year's second lowest cost plan probably won't be the same this year, your premiums could go up while your tax credit amount stays the same. Since the premium tax credits are based on household income, family size, and region, you should report any changes to ensure that their 2015 premium tax credit estimate is accurate.
What are your plans for open enrollment 2015? Leave a comment below.