March 29th celebrates National Mom and Pop Business Owners Day. In honor of all small business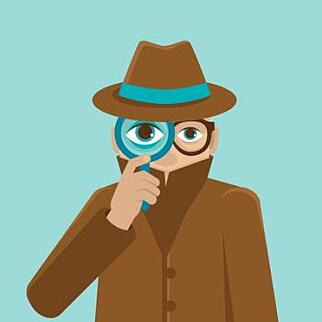 owners, this article provides an overview of healthcare options and how they can be beneficial to small businesses.
Like a crazy Rubik's Cube puzzle, healthcare is often like another language to small business owners. But does it have to be? Definitely not. And though many small business owners feel more confused with new laws and regulations since the Affordable Care Act (ACA) went into effect, the truth is, it's not as intimidating as you might think.
To help decode healthcare options for your small business, this article spells out five options you have and how they can benefit your small business.
Quick Question: "Do I Have to Provide Health Insurance to My Employees?"
No. According to the ACA, small employers with fewer than 50 full-time employees (FTE) do not have to provide health insurance. However, as you already know, your small business needs healthcare benefits in order to recruit and retain employees. Plus, by not providing some sort of healthcare benefits, your employees must fend for themselves and their families.
Offering healthcare benefits says a lot about your small business even if you don't have to provide them. And lucky for you, there are many options that are extremely budget-conscious you can choose from.
Related: FAQ: Does My Small Business Have to Provide Health Insurance?
Your Small Business's Healthcare Options - Decoded
In all reality, you have to be conscious of your small business's bank account. For this very reason, many small business owners choose not to provide healthcare benefits to their employees - their budgets simply do not allow it. But times have changed. Traditional group health insurance is no longer the only option.
Many small business owners are unaware of their healthcare benefits options and are under the impression that they do not exist. So, here are five options available to you and your employees.
Option 1: Individual Health Insurance (with Premium Reimbursement Option)
This approach is pretty simple. In its most basic form, employers direct their employees to their state's individual Health Insurance Marketplace to purchase individual health insurance. Employees who are eligible can access discounts on their premiums via the individual health insurance tax credits.
Then, employers can choose to reimburse all or a portion of their employees' premium expenses via a compliant Reimbursement Software. This is called a premium reimbursement. Employers can set an allowance based on job description (i.e. $200/month to managers and $100/month to entry-level). This option is perfect for small businesses and the benefits include:
Employees have access to premium tax credits

Individual health insurance plans are portable

Cost control

Tax free to employees (optional)

No payroll taxes for employers (optional)

Reimbursements administered in minutes
Option 2: SHOP Marketplace
If your small business wants to stick to a more traditional group-style plan, the SHOP Marketplaces are new state - or federally - run exchanges available to small businesses.
Small group health plans are available on the Marketplaces and can be a good coverage option for employers with 50 or fewer employees. However, small businesses must meet certain requirements in order to utilize a SHOP plan.
For example, in Massachusetts employers participating in the SHOP must contribute at least 50% of the premium amount, employers with 1-5 employees must have 100% of the employees enrolled, and employers with 6-50 employees must have at least 75% enrolled. The benefits of a SHOP plan include:
Business is eligible for small business tax credits

Designed to provide choice for healthcare plans
Option 3: Co-Op
If you choose to join a co-op for health insurance it is a more traditional approach for your small businesses. The co-op exists to increase buying power and spread the risk among a larger group. Each co-op is structured differently, so the co-op may offer better insurance rates than a group policy or SHOP depending on regional insurance underwriting laws and the co-op itself.
Benefits of a co-op include:
Cost may be lower than a traditional small group health insurance plan, depending on the region and co-op
Option 4: Private Health Insurance
A private health insurance exchange is a health insurance exchange run by a private company. More specifically, a health insurance exchange is a broker's health insurance offering to individuals and/or employees. Private health insurance exchanges include the following benefits:
A choice of two or more health insurance options
Advice and recommendation on what health insurance options best fit your needs
Automated billing for the chosen health insurance plan premium(s)
Option 5: Private Small Group Health Insurance Plan
Though many private small group plans have high premium costs, employers still have the option to purchase a traditional small group health insurance plan. A private small group health insurance plan has the following benefit:
May have more options than SHOP
Which Healthcare Option Is For Your Small Business?
Now, knowing the options you have for your small business, you must be wondering which healthcare option fits your small business best. If cost is not an issue for you, really any option will work. However, because most small businesses are on a budget, option 1 (individual health insurance with premium reimbursement) provides the opportunity for substantial savings. Furthermore, it is becoming a largely-used means for small business owners to provide great healthcare benefits all over the country.
Conclusion
We've gone through and decoded what may have felt like an impossible puzzle for you to solve and answered the looming question: "Do I have healthcare benefits options for my small business?" The answer is yes. And if your small business is on a budget, option 1 is the most budget-friendly, yet still provides everything you and your employees need for healthcare benefits while keeping money in your small business.
What questions do you have about your healthcare options? Comment below and let's get a discussion going!