Open enrollment often occurs at the end of the year, but despite coinciding with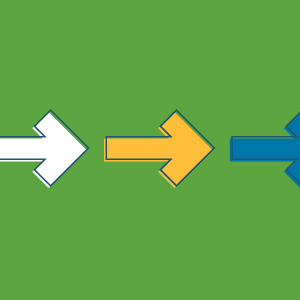 the holidays (most open enrollment periods go from November to January), many businesses find that this is the opposite of the "most wonderful time" of the year. In fact, with all the paperwork and the decisions that your company must make to ensure that your employees get coverage that will work for them, while simultaneously meeting the requirements and provisions of the Affordable Care Act, open enrollment can be a business owner's most stressful time of the year. As you're determining open enrollment contribution strategies, here are some things to keep in mind.
Understand All the Choices Available
Traditional insurance plans don't make sense for every employer, especially small businesses with few employees. If you are a small or micro business, it might make more sense to reimburse employees for their own individual plans through a defined contribution health plan, allowing them to shop around and find the lowest cost plan that makes sense for their situation, or go in the direction of a health savings account (HSA). As a small business employer, you need to stay educated about all the options that are out there so you are able to find the one that has the smallest impact on your bottom line, while simultaneously providing employees with competitive and high quality benefits.
Let Your Employees Decide What's Best
Consumer-directed health plans (CDHPs) are gaining in popularity because they allow large and small businesses to reduce some of the costs of offering health care (costs that are expected to increase around 5 to 7 percent in 2016), while allowing employees to make their own decisions about how best to use their healthcare dollars. These might include things like defined-contribution and tax-advantaged flex spending accounts, HSAs, or health reimbursement arrangements (HRAs). You can set these up in a way that allows both employer and employees to contribute to the plan.
Educate Your Employees About the Options
Perhaps one of the most overlooked parts of benefits enrollment is the part that your employees can play in the decision. Connecting and engaging your employees in this decision, and providing them with the resources they need to understand the process, not only helps the open enrollment process go more smoothly right now, but it can also boost your employee retention in the future, and lower costs for your business. Catering your educational materials to your employees is also essential, whether it's printed communications, videos, websites, workshops, or other ways to help them better understand the process.
Conclusion
Providing benefits to employees can help improve your retention and employee satisfaction, but it's important that you know what types of plans are available so you can limit the cost to your business, and help employees better understand what you are offering, and how they can get signed up for the plan that works best during open enrollment time. DIY health and retirement benefits are becoming more common. Get ahead of these changes by finding modern benefit packages that work for you and your employees.
What types of employee plans are you considering this year during open enrollment? Let us know in the comments below.