Note: None of this should be taken as legal or tax advice.
Wal-Mart
has cut health coverage for part-time workers and raised health insurance premiums for many full-time employees due to rising costs.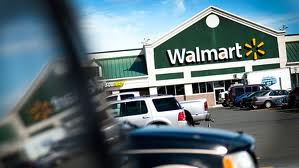 A
New York Times article
has reported that future part-time employees will no longer be eligible for health insurance plans and new employees who work 24-33 hours per week will no longer be able to include their spouse as part of their health care plan.
Wal-Mart would not release the numbers or percentages of employees that would be affected by the change. According to a spokesman, "we've all seen our health care rates increase and it's probably not a surprise that this year will be no different... we made the difficult decision to raise rates that will affect our associates' medical costs".
Are there additional cuts to come from large U.S. employers? What do you think?