The Medical Loss Ratio (MLR) final rules require insurance carriers in the small group and individual markets to spend at least 80% of the premiums toward the participants medical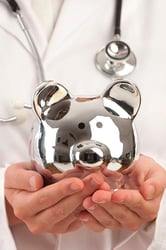 expenses. Insurance carriers insuring large groups must spend a minimum of 85% of the premium on medical expenses. Insurance companies that do not meet the minimum requirement must rebate the consumers a portion of the premium.
The first round of rebates will begin this year for carriers not meeting the requirements in 2011.
All rebates must be distributed before August 1st, 2012.
Click here to read the final rule.