Yesterday we posted about how medical care can be harmful to you even if you're not the one paying for it. Here's an example of how this happened to me.
In February 2004 I fell while snowboarding and my snowboarding companion insisted on driving me straight to his special ba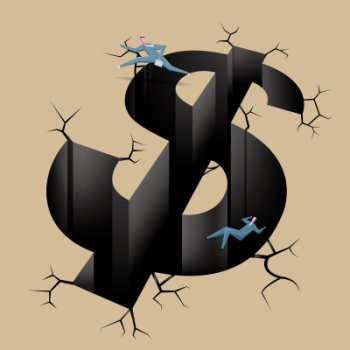 ck doctor—claiming I needed preventive care even if I no longer felt any pain.
Before I knew it, I made the mistake of allowing this doctor to inject a needle into my upper back to loosen my supposedly tight nerves. The doctor billed my insurance company $935 for this injection, calling it "surgery." My local Blue Cross Blue Shield carrier paid him $463, the discounted network amount they allowed for his services.
I later looked up this doctor on the web and saw he was a well-known charlatan. I never again had pain or discomfort in my upper back, and I thought the incident was over and forgot about it.
Then, 11 months later in January 2005, when applying for a new family health insurance policy, the carrier "uprated" my entire family premium from $400 to $460 a month claiming that I had a chronic upper back issue requiring continuous medical treatment. When I asked the source of that claim I learned it was the quack back doctor. It seems that the doctor had wirtten on his medical diagnosis that I needed his special type of upper back treatment for the rest of my life.
I phoned the doctor and told his office manager that I knew he was a charlatan, and demanded that he write a letter to my insurance carrier claiming that he was wrong. I told the office manager that I never had any upper back pain following my snowboard incident. The office manager for the doctor agreed, wrote the letter I wanted to my insurance carrier, and the insurance carrier removed their request for the additional uprating of my premium.
Sixty dollars ($60) a month may not seem like a lot, but once you get a personal insurance policy, your premium goes up with general medical inflation every year from the original base amount. Starting off at $360/year higher ($60/month) would have cost me $31,242 over the expected life of the policy.