As a company, we primarily focus on the following two applications of Health Reimbursements Arrangements (HRAs):
"GroupHRA" - Using an HRA to self-insure a portion of a high deductible health plan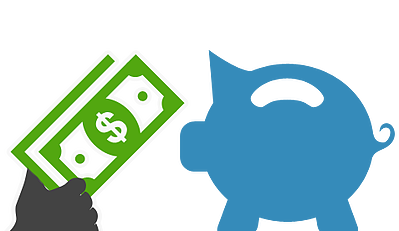 "ZaneHRA" - Using an HRA to replace a group health plan and reimburse an employee's individual health insurance premiums
However, HRAs are enormously flexible! For example, the employer can decide what expenses are eligible for their HRA plan. There are many applications (e.g.dental/vision programs, retiree benefits, wellness programs, etc.) that may work for some employers. This post will briefly examine a few (non-traditional) ways our clients currently use the ZaneHRA platform. If you would like me to go into more detail in a future post, please leave a comment.
DentalHRA
DentalHRA allows an employer to self-insure their dental benefit program.
How does it work?
The employer determines HRA allowances for their employees that can only be used for dental expenses

Employees visit any dentist and pay the bill themselves

The employer reimburses the employee tax-free for their dental expenses using the HRA
What are the Benefits?
Employers only fund allowances when claims are approved

The Employee chooses how to spend the HRA money

HRAs cover discount dental plan fees including individual dental insurance premiums
RetireeHRA
RetireeHRA allows an employer to reduce the cost of their retiree health benefits program.
How does it Work?
The employer removes retirees from the group health plan and gives each of them an HRA allowance

Retired employees sign up for Medicare (if eligible) and purchase supplemental products (e.g. Medicare Advantage, Medigap and Medicare Part D)

The employer reimburses the retiree for their supplemental products and other eligible out-of-pocket medical expenses tax-free
What are the Benefits?
Employers fix current and future retiree obligations

Retirees save money on health insurance premiums

Retirees choose how to spend their health benefits
WellnessHRA
WellnessHRA allows an employer to reward employees for completing wellness actives.
How does it work?
The employer assigns dollar values to certain wellness activities (e.g. annual physical checkup, 15 minutes jog, etc.)

When employees complete an eligible wellness activity, they receive the dollar value as an one-time HRA allowance

The employer reimburses the employees tax-free for wellness expenses using the HRA.
What are the Benefits?
Employees have a monetary incentive to complete wellness activities

Employees earn money to spend on additional wellness activities

Increased focus on health and wellness.
HRAs can be used to replace (or supplement) many types of benefit programs. How else have you used HRAs?