Former Canopy Financial customers can maintain their Consumer Directed Health Plan with ZaneHRA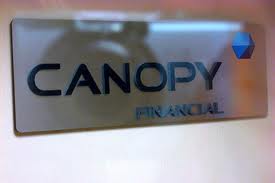 With ZaneHRA, employers setup their plan completely online—guided by either their health insurance broker, their carrier, their payroll provider, or a Zane specialist. There is no paperwork--all plan documents are electronic and employees enroll online.
Employees request reimbursements online or via paper. Claims Processors process online requests within hours. Employers receive a notification via email each pay period adding employee reimbursements to their payroll tax-free. Direct deposit and check reimbursements are also available.
Zane Benefit is a leading provider of Consumer Directed and Defined Contribution employer programs and tools to U.S. employers and their employees. The company is best known for its ZaneHRA platform where Employers open and manage their HRA completely online, electronically enroll participants and print welcome kits,and monitor expenses and reimbursements in real-time.
Zane Benefits does not sell health insurance. Its products and services enable Employers and other distributors of health insurance to offer employees consumer driven health plans.
Economist Paul Zane Pilzer is the founder of Zane Benefits, a former Vice President of Citibank and the founder of five companies. He is a former commentator on CNN and NPR and was an Adjunct Professor at New York University from 1979-2000. He holds a BA from Lehigh University and an MBA from The Wharton School, University of Pennsylvania.
Zane Benefits representatives may be reached at info@zanebenefits.com or by calling 1-800-391-9209.