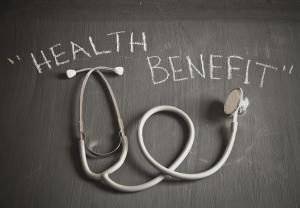 "What is the average rate increase of an individual policy?"
If you sell
individual health insurance
, you probably get this question all the time. You probably respond similar to this:
The price of an individual health policy is based on your age and your health at the time of application—but once insured, your premium cannot be increased because you become ill. Your renewal premium will increase when you enter a higher age band (typically every 5 years) or with general medical inflation—based on the claims of a very large group of people in your state who purchased similar personal policies. Some states set limits on annual increases regardless of medical inflation. Depending on your state, you should expect your premium to increase 5% to 15% each year from an initial price much lower than group coverage. If you are healthy and don't like your proposed annual renewal premium, you can always shop around for a new policy just like you do with auto or homeowners insurance. Nationally, more than 300 different carriers, including 76 Blue Cross Blue Shield companies, offer personal polices.
Most consumers are happy with this explanation. It answers the question directly and sufficiently.
But (if you're like me), you want to see the numbers behind the explanation. So, for you agents (and consumers) out there who want a data-driven answer to the "What is the average rate increase of an individual policy?" question, keep on reading.....
Before you read on, you should understand where I am getting this data. Since 2003, eHealth, Inc (which owns eHealthInsurance.com) has been providing research and advice based on the individual health insurance policies purchased by its customers (exceeding 2 million in 2009). On their www.ready2connect.org website, eHealth makes available numerous studies and customer surveys on individual health insurance each year. Thank you, eHealth. Below, I have merely pulled the pertinent data from the eHealth studies. For example:
According to the 2009 study, "average monthly premiums being paid" for individual health insurance policies increased 1.1% from February 2008 to February 2009, while the average deductible increased from $2,084 to $2,326 in the same year.
The
annual increase in the average monthly premium paid
is actually more significant than the
average annual rate increase in monthly premium
because healthy consumers do not absorb large rate increases -- when a healthy individual gets a large rate increase, they go buy a different policy from a different carrier for a better price. When examining the average monthly premium actually paid, you should also keep in mind that some consumers will increase the deductible on their insurance plan to reduce the monthly premium.
MY POINT: Due to consumerism, the annual increase in average monthly premium actually paid for an individual policy is always going to be lower than the average annual rate increase.
Anyway, I have listed the average monthly premium paid by eHealth customers in each state from 2005-2007. On the right-side of the table, I show the annual increase in the average monthly premiums. Some states are left off due to insufficient data.
What do you think?
Average Monthly Premium Paid for Individual Insurance Polices by State from 2005-2007
State
2007 Average Monthly Premium Paid¹
2006 Average Monthly Premium Paid

²

2005 Average Monthly Premium Paid

³

Change in Average Monthly Premium Paid from 2006-2007

Change in Average Monthly Premium Paid from 2005-2006

Alaska

$175

$170

$157

3%

8%

Alabama

$122

$125

$180

-2%

-31%

Arkansas

$124

$123

$123

1%

0%

Arizona

$132

$126

$122

5%

3%

California

$151

$139

$130

9%

7%

Colorado

$141

$135

$124

4%

9%

Connecticut

$161

$156

$161

3%

-3%

District of Columbia

$155

$156

$191

-1%

-18%

Delaware

$151

$131

$150

15%

-13%

Florida

$163

$154

$162

6%

-5%

Georgia

$170

$161

$134

6%

20%

Iowa

$97

$98

$100

-1%

-2%

Idaho

$101

$107

$140

-6%

-24%

Illinois

$142

$134

$130

6%

3%

Indiana

$131

$127

$125

3%

2%

Kansas

$119

$116

$120

3%

-3%

Kentucky

$120

$115

$122

4%

-6%

Louisiana

$136

$134

$178

1%

-25%

Maryland

$147

$142

$175

4%

-19%

Michigan

$121

$106

$98

14%

8%

Minnesota

$137

$130

$154

5%

-16%

Missouri

$121

$120

$108

1%

11%

Mississippi

$153

$152

$142

1%

7%

Montana

$137

$132

$135

4%

-2%

North Carolina

$142

$142

$200

0%

-29%

Nebraska

$120

$120

$108

0%

11%

New Jersey

$288

$277

$245

4%

13%

New Mexico

$145

$145

$145

0%

0%

Nevada

$172

$168

$156

2%

8%

New York

$388

$338

$379

15%

-11%

Ohio

$128

$124

$128

3%

-3%

Oklahoma

$131

$125

$129

5%

-3%

Oregon

$147

$144

$157

2%

-8%

Pennsylvania

$167

$148

$153

13%

-3%

South Carolina

$150

$148

$141

1%

5%

Tennessee

$150

$145

$128

3%

13%

Texas

$153

$133

$121

15%

10%

Utah

$131

$116

$102

13%

14%

Virginia

$158

$148

$149

7%

-1%

Washington

$168

$145

$218

16%

-33%

Wisconsin

$127

$120

$124

6%

-3%

Wyoming

$130

$125

$107

4%

17%

United States
$158
$148
$144
7%
3%