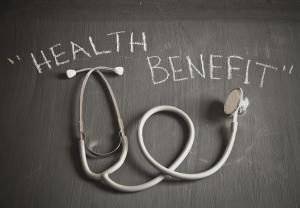 The term "essential health benefits" refers to the minimum coverage requirements that health insurance plans (offered in the individual market, small group market, exchanges, etc.) must provide.
Effective January 1st, 2014, an employer with 50 or more full time equivalent employees must make available a qualified plan that provides essential health benefits (i.e. "minimum essential coverage") to avoid paying the employer penalty under the new health reform bill. Examples of plans that will provide minimum essential coverage include:
any plan or coverage offered in the small or large group market within a State (including small business exchanges),

coverage under a grandfathered health plan, or

a qualified governmental plan.
*Edited on 10/14/2010