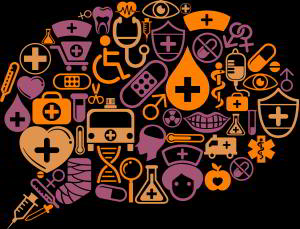 The "unknowns" associated with medical loss ratios (MLRs) calculations have been the cause of increased anxiety in the broker community. Beginning January 1st, 2011, the new medical loss ratio requirements will be in full force.
Recently, the NAIC approved the MLR blank form insurance companies must use to report the percentages of premium they spend on health care. In this form, agent and broker compensation is calculated as an administrative expenses, thus subjecting them to the new MLR requirement.
The blank form is only for gathering information. So, how that information is utilized for purposes of calculation remains to be decided. There are two topics that are still open for debate:
Whether a portion of commissions could be designated as activities to improve quality (if so, the MLR requirement would have a softer impact on broker compensations)

Whether agent and broker compensation should be considered premium revenue to the insurance company (if not, the commissions would qualify as a pass-through expense and would be excluded from the MLR calculation)
Due to the numerous "unknowns" surrounding the MLR calculations, insurers have been forced to assume the worst.
Here's a look at how a few insurers are modifying the way they pay brokers:
According to AISHealth.com:
Assurant Health: In a June 10 letter, Milwaukee-based Assurant told its brokers and agents that the MLR rule already had prompted it to revamp its compensation structure. As of July 10, Assurant will limit the "annualization advance" of first-year commission rates to a maximum of $300 per policy. Previously, agents typically received 25% commissions and a 12-month advance with no cap, says Tucker, which could translate to $1,200 to $1,500 per case. The company added that it expects the change to be temporary, but also indicated that it could adjust first-year and renewal commissions for individual business effective on or after July 10. Assurant declined a request for comment on the change.
Golden Rule: In a letter sent to brokers and agents in May, the insurer explained the upcoming MLR requirement would impact commissions, although it noted that it was unable to comment on specific changes until details about the calculation are released. Although commissions for plans that begin on or after July 1 will remain the same until the end of the year, the company said it reserved the right to retroactively — back to July 1 — reduce commissions. The company also has cut back on the advance commissions it pays brokers, from nine months to six months. UnitedHealthcare in Missouri recently sent a letter to agents cutting commissions in the individual and small-group markets effective Jan. 1, 2011, and attributing the moves to the reform law.