The Department of Health and Human Services recently issued
proposed regulations
that guarantee students enrolled in their college or university's health insurance plan would be covered under the consumer protections outlined by the
Affordable Care Act
by defining these plans as "individual health insurance coverage".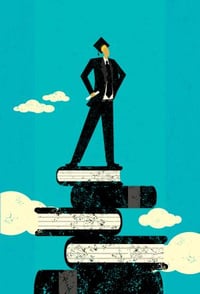 Student health plans that will now be considered "individual health insurance coverage" include those that meet the following criteria:
Plans provided by a college or university through a health insurance company. (This excludes health insurance plans for students that are self-funded by the college or university.);

Plans that are only available to students enrolled in the college or university sponsoring it, as well as their dependents; and

Plans that are available to students regardless of their health status.
"Thanks to the Affordable Care Act, college students will have more control over their health care," say HHS Secretary Kathleen Sebelius. "This rule would ensure that these plans remain a viable, affordable option for students while guaranteeing that they are regulated consistently and offer transparent benefits to students."
Student health plans are often purchased when family coverage is not available, or is unaffordable. Approximately 1,500-2,000 institutions of higher education across the country offer some type of health coverage; however, what benefits are covered by these plans, as well as how they're regulated vary widely. The proposed regulation would ensure students enrolled in these plans benefit from important consumer protections created by the Affordable Care Act by clarifying that these plans will be defined as "individual health insurance coverage." Under the proposed rules, some of the new health insurance protections include:
No Lifetime Limits on Coverage: Insurance companies would no longer be able to impose lifetime dollar limits on the amount they spend on health benefits in student health plans.
No Arbitrary Rescissions of Insurance Coverage: Insurance companies can no longer drop coverage when student health plan enrollees get sick because of an unintentional mistake on an application.
No Pre-Existing Condition Exclusions for Students Under Age 19: Insurance companies cannot deny or exclude coverage for students under age 19 because of a pre-existing condition.
Click here to read the proposed regulations.