Brokers Use Zane's Platform to Recapture and Retain Small Employer Business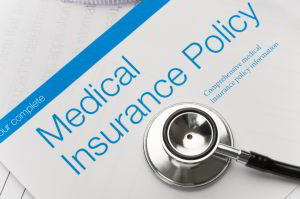 Health care reform requires each state to set up a public "exchange", or marketplace, where employees not covered through their employers can shop for health insurance at affordable rates. However, these exchanges will not be available until 2014.
Zane Benefits announced today an affordable Private Health Exchange program for small to mid-size employers that do not offer health benefits. This program will be available by the end of this month in all 50 U.S. states.
Many brokers have experienced a steady decline in small group clients over the last ten years. Instead of picking a plan to offer workers, employers can now send employees to a "private exchange" where they choose their own insurance with the help of an independent licensed health insurance broker.
With Zane Benefits' "Private Health Exchange":
(1) A broker or benefits consulting firm inserts its individual insurance services into Zane's defined contribution platform. Since Zane Benefits does not sell health insurance, the broker earns and keeps 100% of the health insurance commissions.
(2) Employers offer the packaged solution to their employees. Employers may choose to make available a tax-free allowance to employees for health insurance premiums, or allow employees to use pre-tax payroll to pay for health insurance.
(3) Employees use the tax-free allowance to purchase the coverage best suited for them and their family.
For example, a restaurant might provide $125 a month to its wait staff and $300 a month to its managers, which workers then use to buy an insurance policy that fits their individual needs.
By capping health benefits costs at a fixed contribution and offering a private exchange, companies can save up to 50% compared with traditional employee benefits. Most workers also spend less.
"Once individual health insurance policies rose from 12 million in 2002 to 45 million in 2010, innovative employers figured out early that the best health insurance for every employee is the health insurance that the employee chooses for themselves," says Paul Zane Pilzer, founder of Zane Benefits. "And now, thanks to Zane's technology platform, employees receive the same tax advantages for individual policies that they used to only get from group coverage. "
Click here to read the full press release.