Insurance Commissions are Still Included in MLR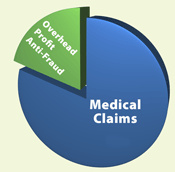 Last week, we mentioned that the NAIC had submitted a resolution urging HHS to remove broker commission for the medical loss ratio (MLR) requirements. That request has been denied.
In a final rule and interim final, HHS modified several of the MLR requirements of the Affordable Care Act, but it left agent and broker commission untouched.
The modifications are based on public comments solicited in an earlier version of the rule published by CMS.
Click here to read the new rules.