I guess my post from this morning misled a couple of people, so I just want to clarify some things.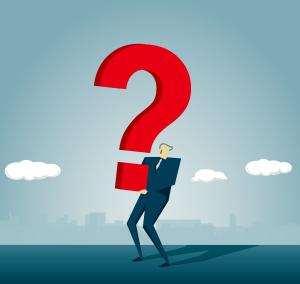 First, the DOI has no authority over employers. Companies that offer HRAs are doing absolutely nothing to break any laws. If you are an employer offering an HRA or an employee using an HRA to help pay for individual insurance, what you're doing is absolutely legal. Even the most radical states (like Colorado) aren't suggesting employees or employers are in the wrong.

The main targets of small group laws are the insurance carriers themselves. The state is basically trying to block insurance carriers from selling policies to individuals who will be reimbursed by an HRA.

The insurance companies are big enough to handle this on their end. Everyone knows that the states are acting well outside of their authority, but it's up to the carriers to decide whether or not to sell these individual policies.

The only potential collateral damage seems to be insurance agents in the state of Colorado. While the DOI has no authority over employers, agents can have their insurance licenses taken away.

That said, Zane Benefits works with many agents in Colorado and none of them have had their licenses revoked by the DOI, althought the DOI is trying to intimidate and bully some of them. We're doing everything we can to put this ridiculous issue to rest, but unfortunately there is still some lingering risk for agents (not for long hopefully).

So to summarize, if you're an employer or an individual, there is absolutely nothing to worry about. If you're an insurance agent, it's my personal opinion that this isn't a major problem, but the DOI could potentially make your life a little more difficult than it needs to be.