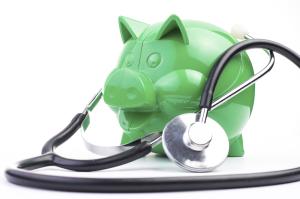 Recently I've been putting my HRA dollars to use by going through the normal chain of routine check-ups. As everyone is well aware, sometimes visiting the doctor's office is less than pleasant. For some reason, medical professionals don't seem to think of what they do as a business and as a result, we are not treated as customers.
I'm not writing this post to complain about that, because that's been done to death (although it would feel good to vent a little). Instead, I want to ask a serious question:
Is there actually a reason for medical practices to be run the way they are?
What I mean is, this is a free market and it seems like if doctors are actually as bad at running a business as most of us believe they are, someone would come along and take over the market. If I heard about a doctors office in town that actually honored reservations, I'd go there without a second thought. Even better, what if they didn't make you sit in a tiny room for 30 minutes just so you can get five minutes of face time with the doc?
Similarly, couldn't doctors make more money by running a more efficient business? A doctor's office has to pay for their real estate, equipment and staff so if most patients are just sitting in a private room twiddling their thumbs, that means that there are unnecessary costs. By figuring out a way to actually honor appointment times and cut out the 30 minutes of waiting from each visit, it seems like a doctor could seriously increase the number of patients they see while decreasing the overhead of running the business.
So I'm asking a serious question to doctors and nurses out there. Is there something at work here that I'm not aware of? Is there a reason why it's difficult to honor appointments? Why do I always have to wait 15-30 minutes between seeing the nurse and seeing the doctor? I have to believe that there's some way to justify all this waste, but I just can't come up with any reasonable explanations on my own.