You've started your business and it's off the ground running. You've hired your first employee/s. Now it's time to lead your business, and employees, to success. It's not always easy. In fact, sometimes it feels like an upward battle.
Need a little inspiration? Here are three infographics on inspiring leadership, with 16 practical tips to take your leadership to the next level:
Face your challenges
Win trust
Be authentic
Earn respect
Stay curious

Have humility

Identify the behaviors that should be developed

Ask for feedback

Take a behavior-modeling class

Try cross-training

Be courageous

Be accountable
Communicate masterfully
Possess conviction
Collaborate
Align strategically
Disclaimer: The views represented in these infographics do not necessarily reflect the views of Zane Benefits, its staff, or its affiliate partners.
5 Keys to Inspiring Leadership, No Matter Your Style

Source: Entrepreneur Media
5 Ways to Be an Exceptional Leader - Focus on Strengths

Source: Open Forum
8 Key Leadership Qualities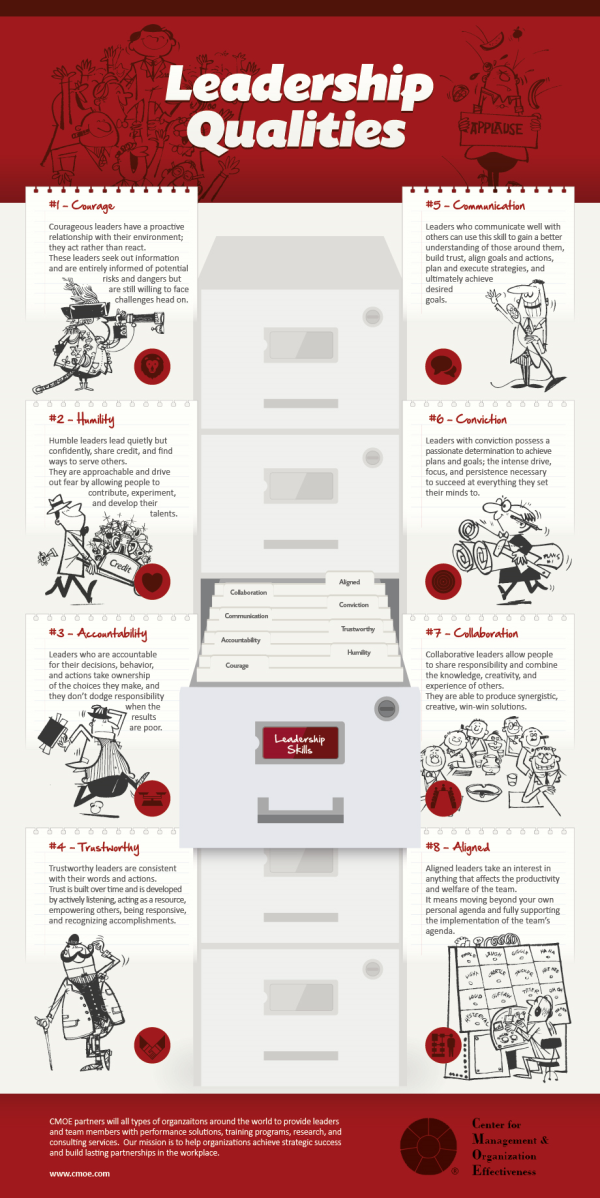 Source: Center for Management and Organization Effectiveness (CMOE)
What are your tips for inspiring leadership? What types of qualities are needed to lead a successful small business? Leave a comment below.