With the Affordable Care Act (aka ACA or 'ObamaCare') in the media spotlight this month, is the public's opinion of ObamaCare changing? Where are Americans getting their information about ObamaCare, and do they want the law defunded? The October Kaiser Health Tracking Poll provides insights on the public's feelings toward ObamaCare.
The poll was conducted October 17-23, 2013. Here is a summary of the key findings:
The poll, which was conducted just after the end of the partial government shutdown, found that the public reports paying more attention to the government shutdown and less attention to the marketplace website problems. For example, 44% said they followed the debate over the federal government shutdown and raising the debt ceiling "very closely," while half that many (22%) said they were paying close attention to news about the health insurance marketplace website problems.

Of those polled, 48% said the federal government is doing a "poor" job implementing the law. State governments receive slightly higher ratings, but still the majority rated their state's handling of implementation as "fair" (34%) or "poor" (29%).

Public opinion on ObamaCare has remained largely unchanged this year, with 44% having an unfavorable opinion, 38% a favorable opinion, and 18% unknown. And yet, a majority (60%) said they do not want ObamaCare defunded.

As marketing and outreach efforts increased in October, 59% said they saw some type of ad or commercial about ObamaCare in the past 30 days, up from 43% in September. This included 36% who said they saw ads about how to get coverage, more than double the share who said so last month (17%).

64% continued to say they have not yet been personally impacted by ObamaCare. The most commonly reported positive impacts are expanded access to insurance, extension of dependent coverage, and lower costs. The most commonly reported negative impact is increased costs, followed far behind by impacts on one's job or business, and changes to insurance benefits.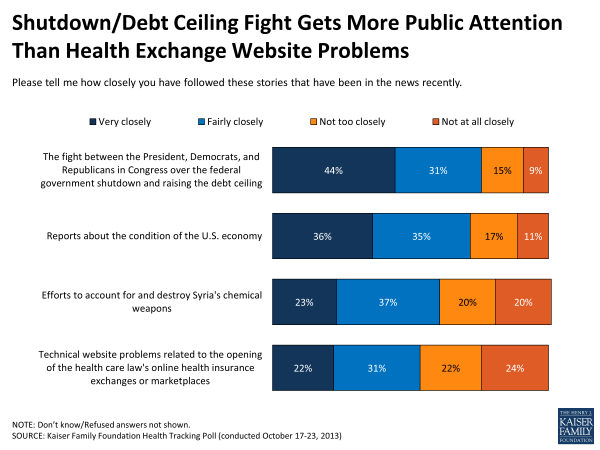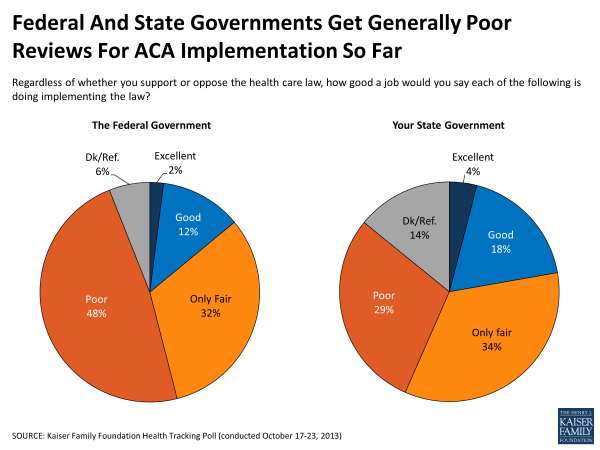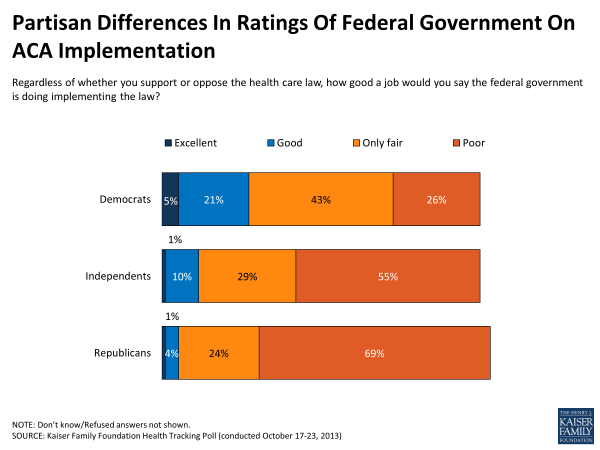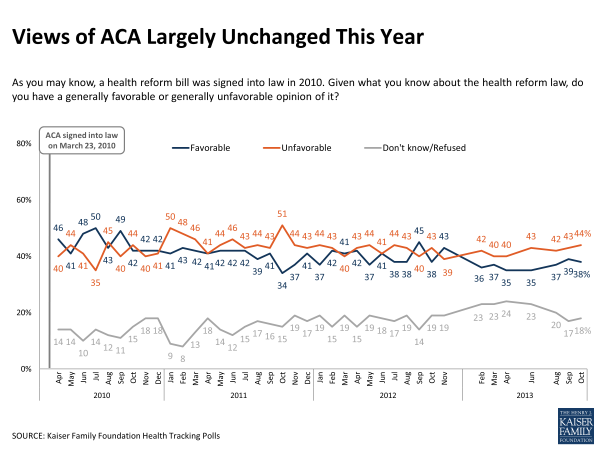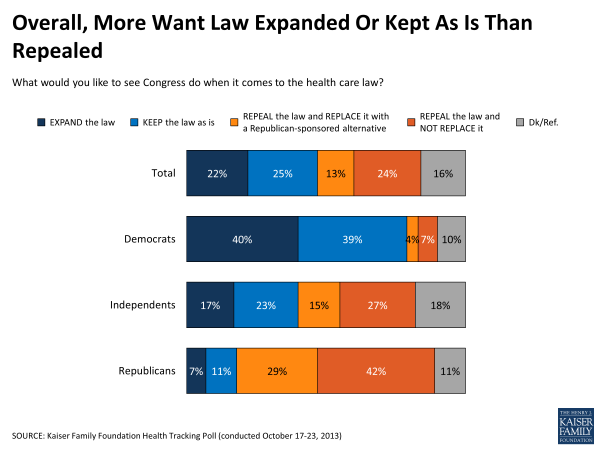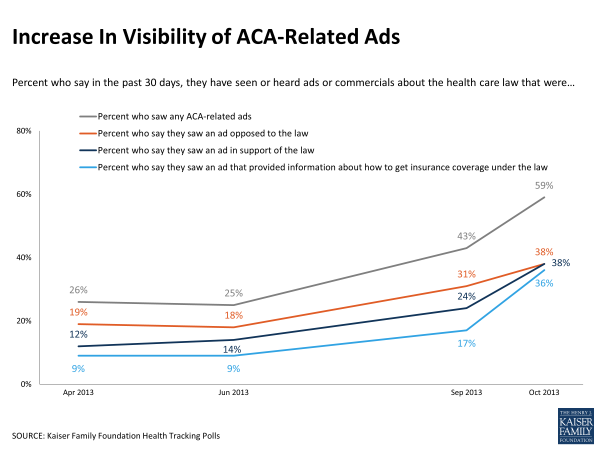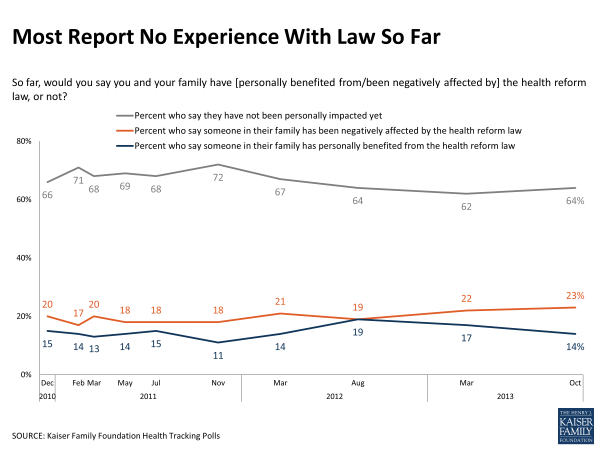 Source: Kaiser Health Tracking Poll October 2013
Study Methodology
The survey, commissioned by KFF, was conducted October 17-23, 2013, among a nationally representative random digit dial telephone sample of 1,513 adults ages 18 and older, living in the United States, including Alaska and Hawaii. Of those polled, 185 were uninsured, 437 were democrats, 300 were republicans, and 548 were independents.

Click here to read the full Kaiser Health Tracking Poll October 2013.
What do you think about the latest ObamaCare opinion polls? Leave a comment below.