Keeping up with the latest big trends in technology, healthcare reform, and employee health benefits can be a laborious task -- even for the most experienced HR and insurance professionals. Here's a quick summary of some articles from last week.
Software, Design Defects Cripple Health-Care Website
Six days into the launch of insurance marketplaces created by the new health-care law, the federal government acknowledged for the first time Sunday it needed to fix design and software problems that have kept customers from applying online for coverage. The Obama administration said last week that an unanticipated surge of Web traffic caused most of the problems and was a sign of high demand by people seeking to buy coverage under the new law. But federal officials said Sunday the online marketplace needed design changes, as well as more server capacity to improve efficiency on the federally run exchange that serves 36 states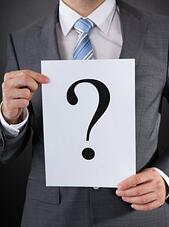 FAQ: Dental And Vision Care Part Of 'Essential Benefits' For Kids
Kaiser Health News staff writer Marissa Evans reports: "One part of the Affordable Care Act is intended to improve dental coverage for children, an extension of effort by public health advocates that followed the 2007 death of a Maryland boy named Deamonte Driver, who was killed by a bacterial infection that spread from an abscessed tooth to his brain"
Uninsured Find More Success Via Health Exchanges Run By States
The experience described by Ms. Skrebes is in stark contrast to reports of widespread technical problems that have hampered enrollment in the online health insurance marketplace run by the federal government since it opened on Oct. 1. While many people have been frustrated in their efforts to obtain coverage through the federal exchange, which is used by more than 30 states, consumers have had more success signing up for health insurance through many of the state-run exchanges, federal and state officials and outside experts say
Five Lessons From Massachusetts About Obamacare Rollout
WBUR's Martha Bebinger, working in partnership with Kaiser Health News and NPR, reports: "A lot of the Affordable Care Act supporters point to Massachusetts as proof that signing up the uninsured is a big, but doable task. Here, in 2013, that's a reasonable conclusion. But back in 2007 and 2008 things were a lot messier, and some advocates for universal coverage were worried"
New Wrinkle: Deadline To Avoid Health Law Will Fall Around Valentine's Day, Not March 31
You'll have to get coverage by Valentine's Day or thereabouts to avoid penalties for being uninsured, the Obama administration confirmed Wednesday. That's about six weeks earlier than a March 31 deadline often cited previously. The explanation: health insurance coverage typically starts on the first day of a given month, and it takes up to 15 days to process applications
Blue Cross Plans Jump To An Early Lead
On the first day that people could buy coverage under the federal health care law last week, the chief executive of Independence Blue Cross in Philadelphia had just learned that his company's plans were the area's least expensive available through the new state exchanges. "We were thrilled," said Daniel J. Hilferty, the nonprofit insurer's chief executive
No Quick Deal, But Offer By G.O.P. On Debt Shifts The Tone
Many House Republicans, leaving a closed-door party caucus earlier Thursday that at times grew contentious, said they would support their leadership's short-term debt limit proposal. But they said they would do so only if Mr. Obama agreed to negotiate a broader deficit reduction deal, with big savings from entitlement programs. The president has insisted he will not agree to significant reductions in projected Medicare and Medicaid spending — even his own tentative proposals — unless Republicans agree to raise revenues by curbing tax breaks for corporations and wealthy individuals.