On October 3, the Centers for Medicare and Medicaid Services (CMS) released a draft technical release detailing policy and guidance for the Federally-facilitated Marketplaces. The guidance provides detailed information on the following entities of the Affordable Care Act (ACA):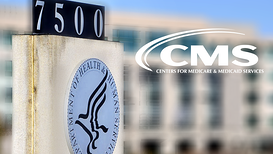 The Federally-facilitated Marketplaces
The Federally-facilitated Small Business Health Options Programs (SHOPs)
Qualified Health Plans (QHPs)
Agents and Brokers
Third-Party Administrators (TPAs)
Trading Partners such as Clearinghouses
This article outlines key highlights of the guide applicable to employers, employees, and health insurance professionals.
To Avoid Penalty, Individuals Must Be Enrolled by February 15, 2014
In this first year of implementation, the open enrollment period for all individual marketplaces begins October 1, 2013, and lasts until March 31, 2014. In 2014 and subsequent years, annual open enrollment will occur between October 15 and December 7, for coverage in the following year.
The initial open enrollment ending date, however, is slightly misleading, because in order to avoid paying a fine, individuals must have active coverage on March 31, 2014. But, as the following chart shows, coverage through the federal marketplaces will always start on the first of the month, so in order to have coverage on March 31, you technically have to have coverage on March 1. And in order to have effective coverage on March 1, you need to have your plan selected by February 15th.

SHOP Marketplace Has Rolling Open Enrollment
SHOP marketplace enrollment occurs on a rolling basis throughout the year. Employer plans last 12 months before it needs to be renewed. Employers will receive a renewal notice from the SHOP marketplace 3 months before the end of the plan year.
However, small employers must meet certain eligibility requirements in order to enroll onto a plan through the SHOP marketplace, namely, they must have an employee participation rate of 70%. If a small employer does not meet this requirement they may be restricted to a limited enrollment period, and will only have one month (November 15 – December 15) to choose a plan and get all of their employees enrolled.

Medicaid or CHIP Eligibility
During the enrollment process, each tax household will fill out a short application asking for demographic and income information. If an applicant is determined eligible for Medicaid or CHIP, the marketplace will send the applicant's information to the appropriate Medicaid or CHIP agency and inform the applicant that the agency will follow-up with the relevant State agency regarding their enrollment status. The user's entire account will be transferred to their respective state's Medicaid or CHIP agency so the applicant cannot sign up for a health plan through the insurance issuer's website or the federal marketplace.
Families Must Enroll at the Same Time
It is important that all individuals on the same application enroll at the same time. According to the guidance, a family may not enroll different family members through different issuers if they are all on the same eligibility application.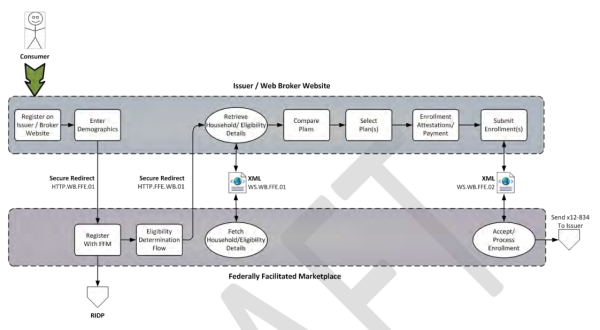 Special Enrollment Periods For Life Changing Events
Special enrollment periods are periods outside of the annual open enrollment when a person can enroll in a new qualified health plan or change their current health plan due to a triggering event, such as birth/adoption, relocation, death, or loss of a job.
Generally, special enrollment periods last 60 days from the triggering event for the individual marketplace, and 30 days from the triggering event for the SHOP marketplace -- unless an enrollee loses eligibility or becomes eligibility for CHIP or Medicaid. In those cases the special enrollment period will last 60 days.
Changes must be reported no later than 30 days after the change happens, if the change is not reported, the enrollee or taxpayer may have to repay a portion or all of the premium tax credit they've received. Examples of changes that must be reported:
Relocation
Household income changes
Household size changes
Becoming qualified for other health coverage
Changes in immigration status
Becoming incarcerated
To see the full report see: Federally Facilitated Marketplace Enrollment Operational Policy & Guidance, available via www.regtap.info.