Want to become an expert on Defined Contribution Plans? Check out these top articles on Defined Contribution Health Plans.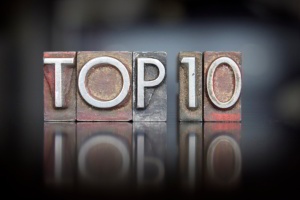 What is a "Pure" Defined Contribution Health Plan?
"Pure" defined contribution health plans are fast becoming popular with small businesses as an alternative to group health insurance. With a pure defined contribution plan a business contributes a fixed dollar amount (a "defined contribution") toward employees' health care costs, including purchasing their own personal insurance policies. However, the term "defined contribution health plan" has become a buzzword in the industry, and doesn't always mean the same type of heatlthcare benefit.
Defined Contribution Health Plans "For Dummies"
Many experts agree that defined contribution health plans will replace traditional employer-sponsored group health insurance. As defined contribution quickly picks up speed, here is a briefing of the defined contribution health plan approach.
4 ObamaCare Changes that Make Defined Contribution Irresistible
Many of the key Affordable Care Act ("ObamaCare") provisions strongly favor the individual health insurance market, making defined contribution health plans the ideal health insurance solution for most (if not all) US employers.defined contribution ACA
How? Why?
Pure Defined Contribution vs. SHOP Exchange - Which is Better?
With health care reform top of mind, many small businesses, nonprofits, and their brokers are strategizing about the best health benefits solution for 2014. Here's an analysis of two common small business health insurance approaches: pure defined contribution and group health insurance through the new SHOP exchanges. Which is better?
Using Defined Contribution Plan Design to Customize Perfect Health Benefits
The "nearly anything goes" nature of HRAs makes "pure" defined contribution health plans so flexible and attractive for employers. The use of a stand-alone HRA also allows for the employer and employees to receive the same tax-benefits as a traditional group health insurance plan. What are the most popular defined contribution health plan design options?
Why Use Defined Contribution Software?
There are two main reasons why businesses should use Defined Contribution Software to administer their defined contribution plan: 1) Time savings/ease of use, and 2) Tax-savings/compliance.
The Change to Defined Contribution Can Be Hard - What HR Can Do About It
Change is hard, but inevitable. Any Human Resources department who has implemented a new benefits program knows this first hand. And yet, the landscape of employee health benefits is changing as organizations transition to defined contribution to combat the increasing costs of health benefits. How can HR HR facilitate this inevitable shift to consumer-driven models and defined contribution health plans?
What questions about defined contribution health plans do you have? What defined contribution articles would you like to see in the future? Leave a comment below.