The Kaiser Family Foundation (KFF) recently released a report analyzing individual health insurance premiums estimations for 2014. The report presents an early look at insurer participation and individual health insurance exchange premiums – both before and after the premium tax credits. The report analyzes individual health insurance plan rates released in the 17 states plus the District of Columbia that have publicly released comprehensive data on health insurance exchange rates, or the rate filings submitted by insurers.
Insurer Exchange Participation in States
According to the KFF report, all states reporting plan rates at time of analysis had at least two insurance providers offering plans through their health insurance exchange. Though, the number of plans and tiers of coverage that each insurer provides varies.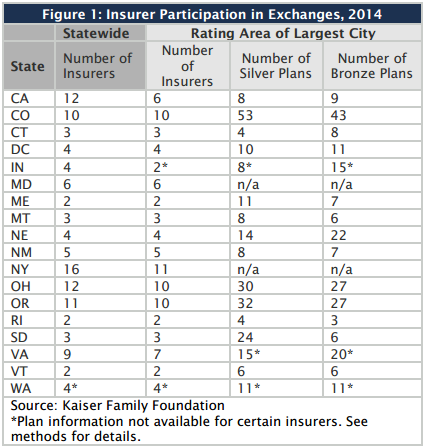 Source: KFF
According to the KFF report, the individual health insurance market is highly concentrated, with only a few health insurance companies providing insurance to a large majority of the population insured through individual or family plans currently. According to KFF, this isn't likely to change right away, but having access to side-by-side comparisons of these plans will open the market to other individual health insurance plan carriers.
Exchange Premiums
According to the study, unsubsidized individual health insurance exchange premiums vary from state to state for a number of reasons, including:
Differences in the underlying cost of health care
Market competition
Effectiveness of state rate review programs at lowering premiums
Authority to negotiate premiums with insurers or exclude plans
Premiums will also vary depending on the age of an individual, region the individual lives, the metal tier of coverage they choose, income, family size, and tobacco use.
Below is a chart analyzing rates. Bronze plans cover 60% of healthcare costs when averaged across all people participating in the plans. This means that people enrolled in Bronze plans will have the most cost-sharing and lowest level of coverage available. However, the premiums of Bronze plans are generally the lowest of the metallic tiers.
Silver plans cover 70% of healthcare costs on average, and will therefore have higher premiums than the Bronze plans. Gold plans will cover 80% of healthcare costs, and Platinum plans, 90%.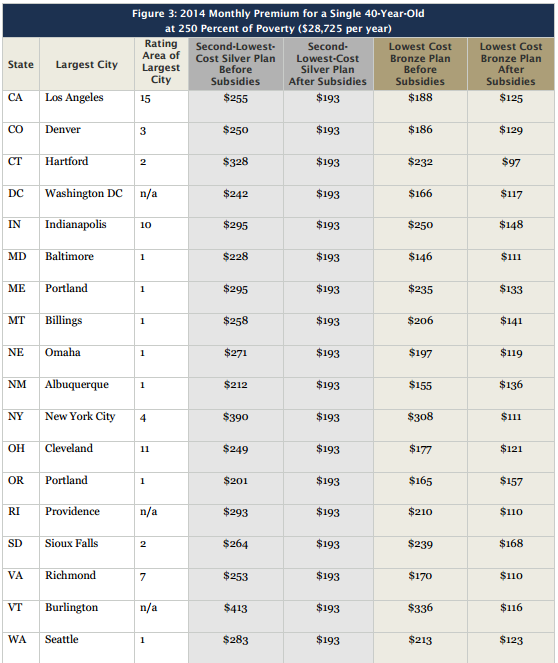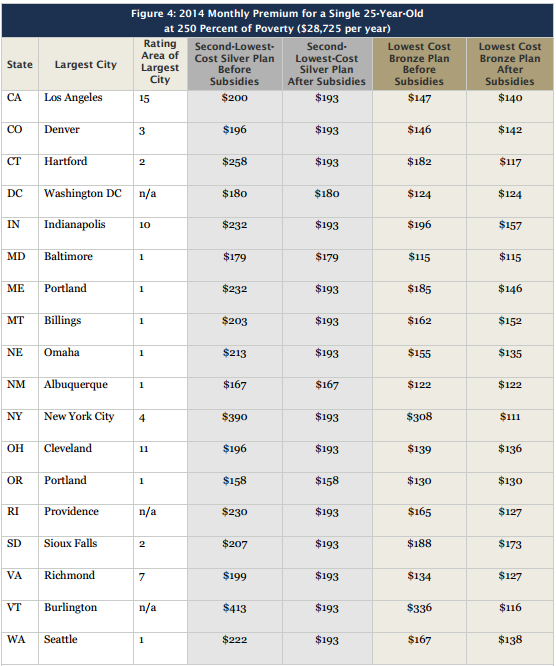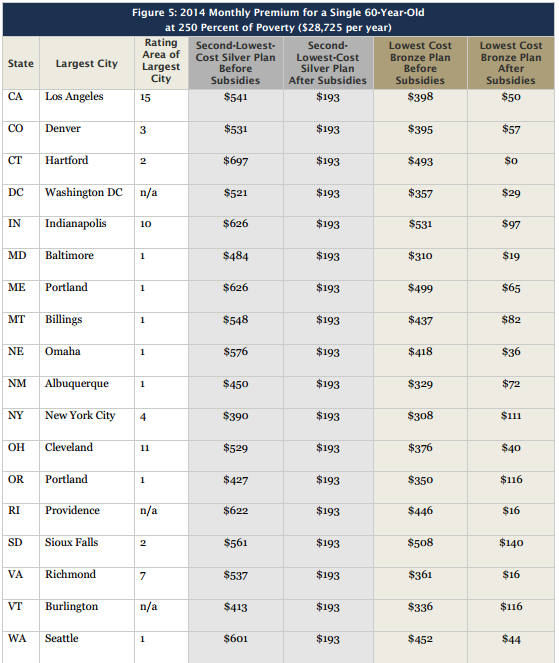 Source: KFF
Premium Tax Subsidies
Income and family size will be the determinants of whether or not an individual and his/her family are eligible for the ACA premium tax subsidies ("credits"). The premium tax subsidies are calculated by limiting how much they pay on a silver level plan to a certain percent of their income. In other words, they cap the premium at a percentage of income.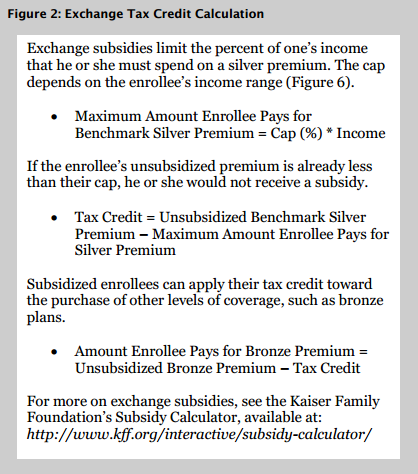 Source: KFF
Exchange Premium Rates After Tax Subsidies
KFF also analyzed individual health insurance premium rates after the premium tax subsidies, and provided an analysis for each state.
As an example with the California Health Insurance Exchange, here are sample individual health insurance premium rates at different coverage levels, and at different family/income compositions.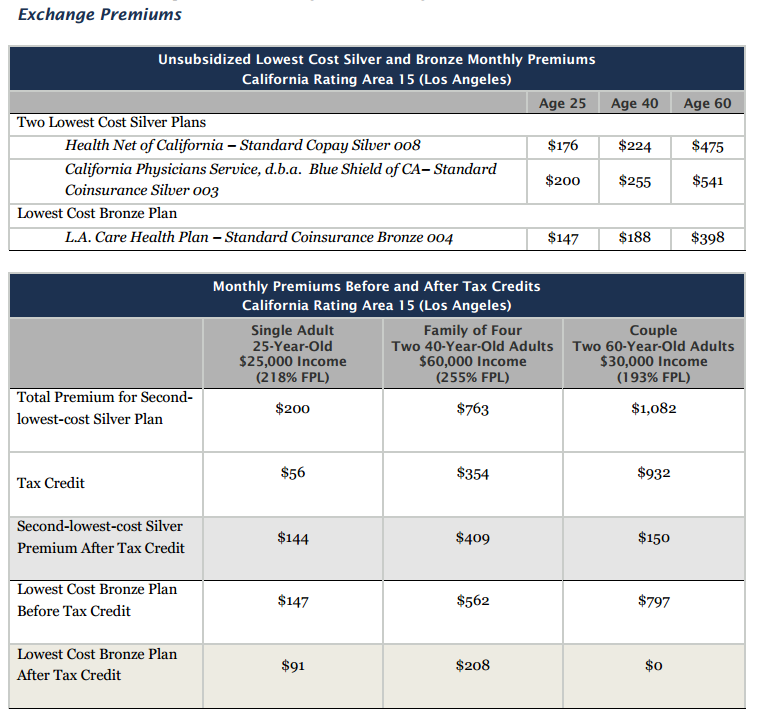 Source: KFF
Overall, Exchange Rates Lower than Expected
According to KFF, individual health insurance exchange premium rates will vary significantly throughout the country, but in general they have been lower than expected. For example, estimations from the Congressional Budget Office imply that the premium for a 40-year-old enrolled in a Silver plan would pay a national average of $320/month for individual coverage. Fifteen out of the eighteen states for which data was available show premiums below that estimate.
Read the full KFF report here.
Thoughts? Join the conversation in the comments below.