In the past, most Americans received health insurance through their employer. In fact, only 6% of the US non-elderly population has an individual health insurance plan. But, individual health insurance is about to get more popular. The new individual health insurance marketplaces are coming, all individual plans will be guaranteed-issue in 2014, and the individual premium subsidies will help make plans more affordable to those eligible. But why are these changes needed? They're needed because employer health insurance is broken.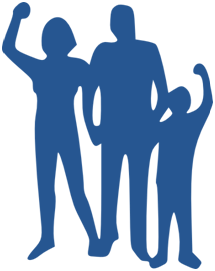 Why is Employer Health Insurance Broken?
Simply stated, employer health insurance is broken because:
It costs too much for the employer and employees,

Employees don't get a choice, and

Employees lose their health insurance when they switch jobs.
As a result, most employees:
Pay too much for health insurance,

Have no idea what the plan actually covers, and

Don't take the time to learn how health insurance works.
That's why 85% of Americans don't understand how co-pays, deductibles, co-insurance, networks, and out-of-pocket maximums work. Arguably, it's this disconnection between the consumer and the product that contributes to the unsustainable cost and nature of employer health insurance.
The Solution - Individual Health Insurance
Individual health insurance is a policy employees purchase for themselves, and their families. Employees purchase the plan through a licensed health insurance agent, who is appointed to represent the insurance carriers, or through the Health Insurance Marketplace in each state. It works just like car insurance.
Many are scared at the prospect of buying their own health insurance. But, the new individual health insurance market makes it easier for employees to take control of their own health care.
That's because employees get to:
Pick the plan that best fits their needs, including their choice of doctors

Keep your same plan for as long as they want

Save money with new premium subsidies
But, you're probably thinking -- what about the employer? Health benefits are an important part of recruiting and retaining employees. This won't go away, but how benefits are being offered is changing -- especially for small businesses.
Employers Can Help with Defined Contribution
Employers can provide employees both a valued health benefit, and allow employees to receive the benefits of individual health insurance and the premium subsidies, by:
Not offering traditional employer health insurance (which disqualifies employees from the subsidies).

Give employees a healthcare allowance (also called a "defined contribution health plan") to use on their choice of individual health insurance.

Employees work with a health insurance broker to enroll in individual health insurance and receive a discount via a health insurance subsidy (if eligible).

Employees receive tax-free reimbursement from their employer for their health insurance (up to the amount of their healthcare allowance).
A defined contribution health plan strategy allows employees to receive the benefits of individual health insurance (and become smarter healthcare consumers), and allows the employer to have more predictable healthcare costs.