With October 1st right around the corner, the deadline for employers to provide notification to employees about their health coverage options and the health insurance marketplaces is coming near.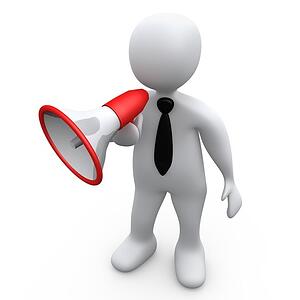 The new requirement for employers to provide notice of coverage options is part of the Affordable Care Act (ACA).
3 Things For Employers to Know About the Notices
If you have not yet provided notice to employees, here are three things to know.
All employers subject to FLSA must provide a written notice to all current employees (regardless of part-time or full-time status) by October 1, 2013. For employees hired after October 1, 2013, the information must be provided at time of hire.

The notice needs to include certain pieces of information, including:

a) A description of the health insurance marketplace including a description of the services provided by the Marketplace, and how employees may contact the Marketplace for assistance.

b) Notification that if their company's health insurance plan does not offer affordable, minimum essential coverage, that the employee may be eligible for a premium tax subsidy through the Marketplace.

c) If the employee purchases a qualified health plan through the Marketplace, the employee may lose the employer contribution (if any) to any health insurance plan offered by the employer and that all or a portion of such contribution may be excludable from income for Federal income tax purposes.

Where to start? The Department of Labor (DOL) has provided two sample notices employers can use, or employers can create their own with the standards provided. For samples and more details see this article for Employer ACA Marketplace Notice Requirements.
If you're an employer, have you provided notices to employees yet? Join the discussion in the comments below.